There's nothing worse than flavorless and mushy brussel sprouts. This AIP Air Fryer Brussel Sprouts recipe is the easiest way to get fully cooked but slightly crispy on the outside. It's got tons of flavor, only has 5 ingredients and requires minimal effort.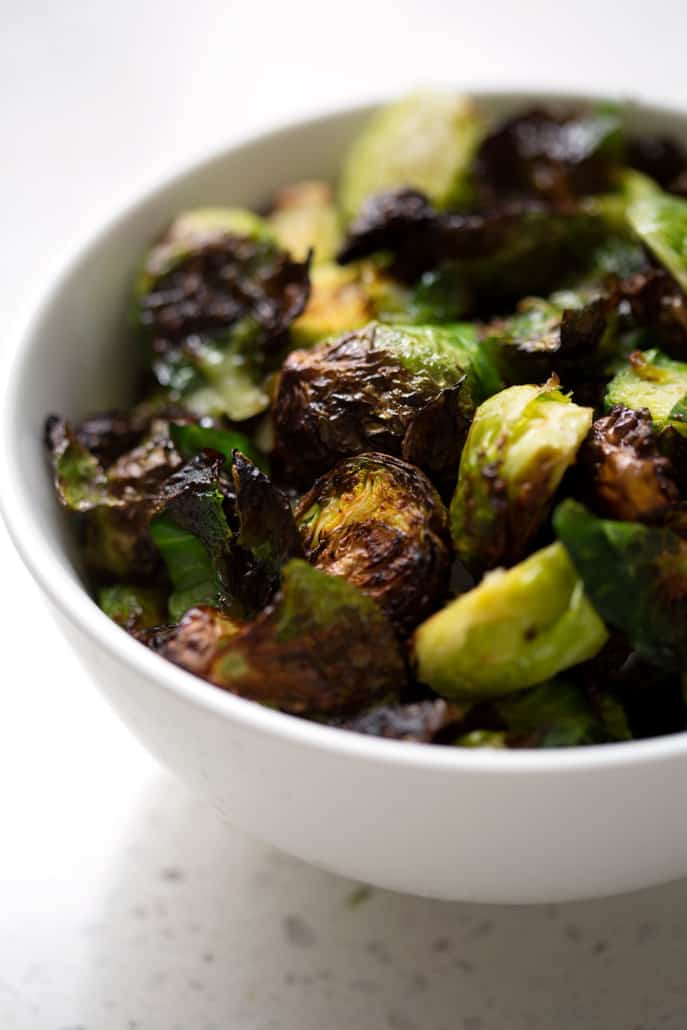 The Air Fryer is the newest appliance that I've added to my already packed pantry. If you don't have one and you're considering adding this to your kitchen, keep reading. I'm answering all your questions below.
What is an Air Fryer?
It's a kitchen appliance that acts like a small oven. It uses convection to circulate hot air (and, in some cases, oil) around food in order to cook it. Most models come in a two-liter to six-liter capacity and can range anywhere from $70 to $200 depending on the model. I use Gourmia 5 quart from Costco but the Cozyna is really highly rated on Amazon and it's got a slightly larger cooking capacity.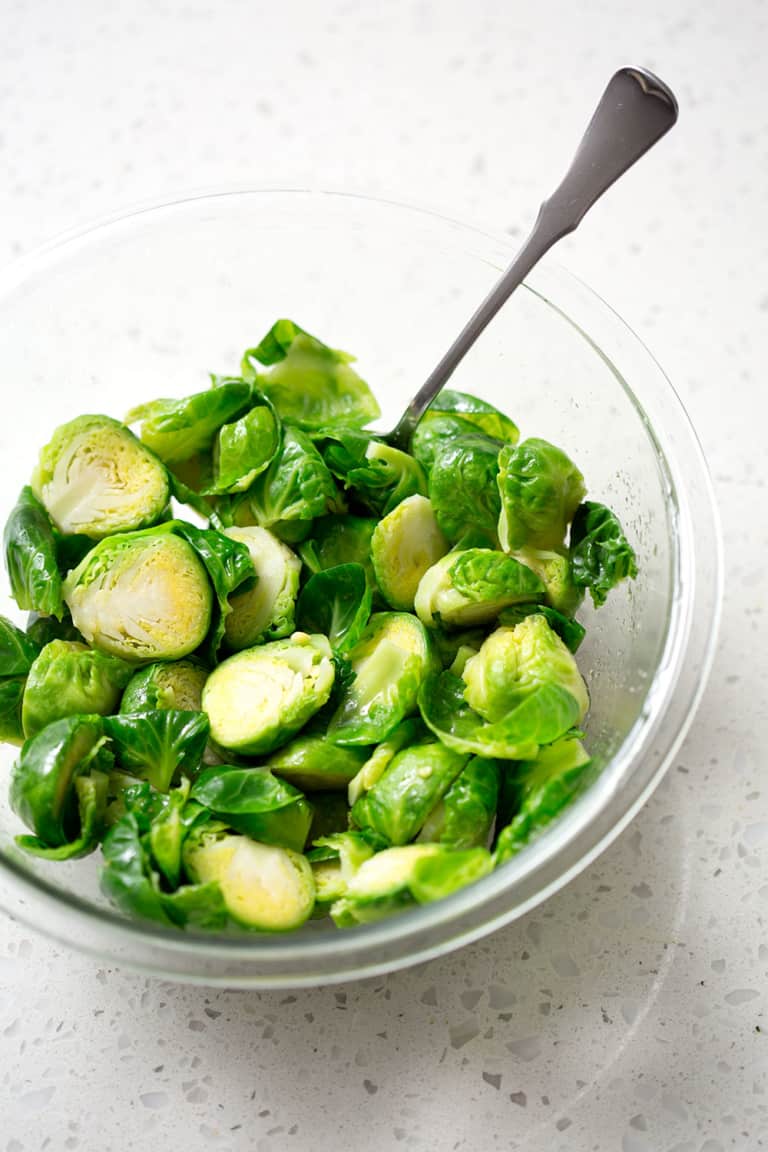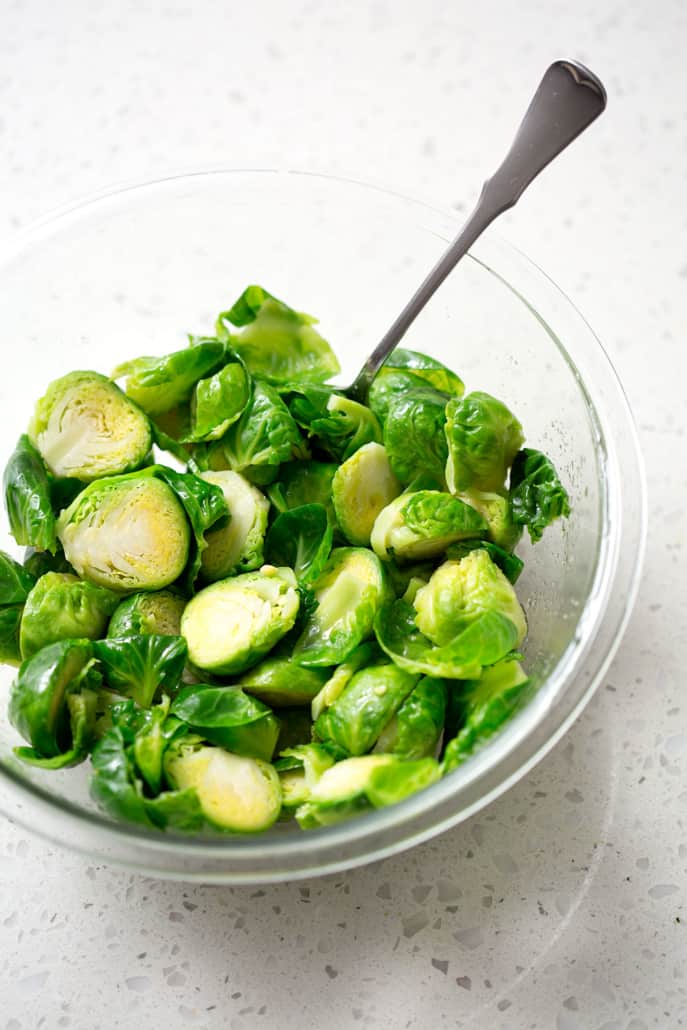 What's better - Air Fryer or Deep-frying?
The air fryer will definitely use less oil than deep-frying. For that reason, it's probably healthier. However you will still need oil to make to cook food in the air fryer. I wouldn't recommend cooking something completely oil-less.
If you are expecting your deep fried French fries to taste exactly like your air fried French fries then you will be disappointed. The air fryer is essentially an oven so the results are similar to making French fries in an oven. In this situation, the deep fryer would be better for you.
What are the best foods to cook in the Air Fryer?
The air fryer is great for reheating items that would otherwise get mushy in the microwave. It's also great for roasting veggies and chicken.
Roasted Veggies
Air Fryer Roasted Brussel Sprouts: I love making brussel sprouts in the air fryer. You can only make one pound at a time due to the size of the fryer but each batch only takes 15 minutes. I can actually have them on the table in the time that it would take to heat up my oven! I always like making leftovers so I'll make additional batches while we're eating or cleaning up dinner. I also have an AIP Air Fryer Radishes recipe.
Appetizers
Chicken Wings: Anything with skin is fantastic with the air fryer. Since it's convection, the heat and air circulate around the meat and the entire thing gets crispy. I appreciate that you don't need to flip your food to get it crispy and it cooks pretty fast compared to the oven. Since size is an issue with the air fryer, appetizers are perfect. You can make small batches and each batch is served warm right out of the air fryer. I've got a recipe for Air Fryer Citrus Chicken Wings coming out soon. I'll share the recipe shortly.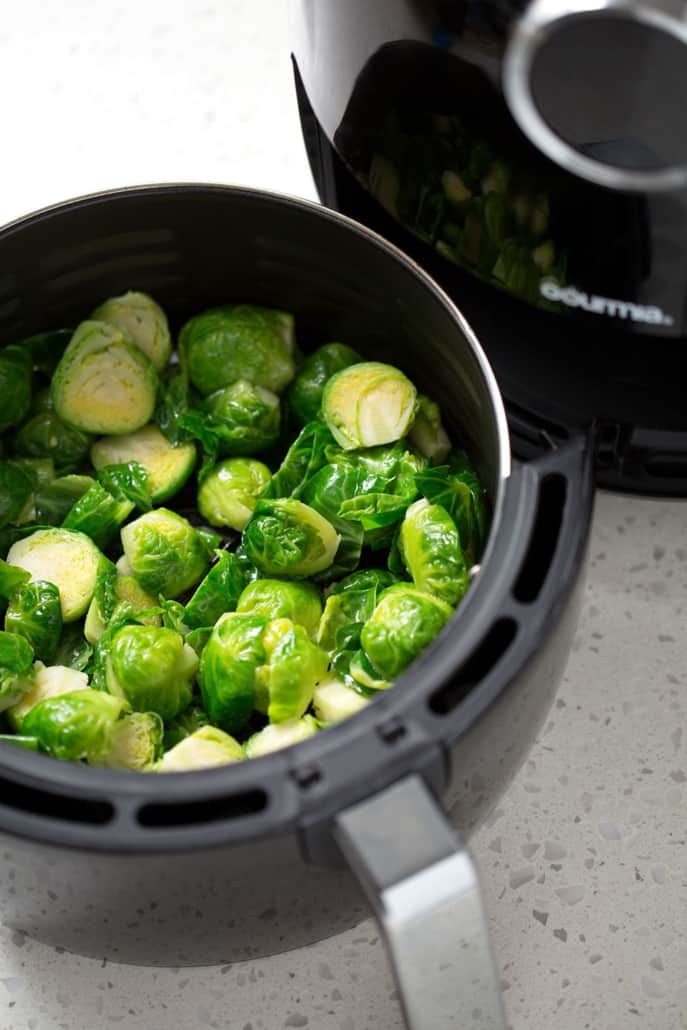 Do you need an air fryer?
You can cook small batches of foods in less time than it would take to heat a full-scale oven. You'll also get more flavor from an air fryer than a microwave or toaster oven. Since, it's about the size and prize of a nice toaster oven or microwave, it's not an absolute necessity. If you've got the space, and it would fit with your cooking habits then I'd say give it a try!
Now that I've been playing with the air fryer, I've found a lot of great uses for it and find that I use it regularly.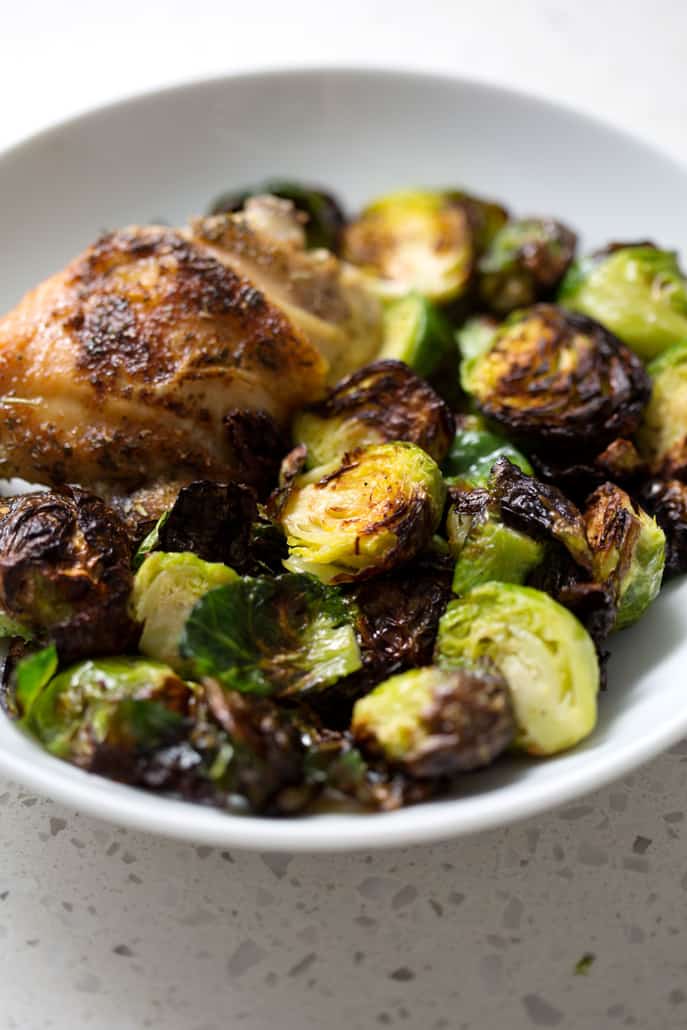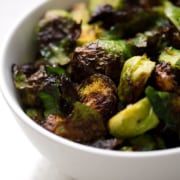 Print Recipe
AIP Air Fryer Brussel Sprouts
This AIP Air Fryer Brussel Sprouts recipe can be made in under 30 minutes and is the easiest way to cook brussel sprouts that are crispy and delicious. This recipe suits the Autoimmune Protocol (AIP), Paleo, and Vegan diets.
Ingredients
1

pound

Brussel Sprouts

ends trimmed and sliced in half

1

teaspoon

Salt

1/2

teaspoon

Garlic Powder

2

tablespoons

Extra Virgin Olive Oil
Instructions
Bring a small stick pot of water to boil.

Add the brussel sprouts to the water.

Let the brussel sprouts cook for 2-3 minutes.

Dump them into a strainer, taking care to drain as much water as possible.

Add the sprouts to a mixing bowl and toss with salt and oil.

Add the sprouts to your air fryer.

Cook in the air fryer for 15 minutes at 400 degrees.

Remove from the air fryer and serve immediately.
Nutrition
Serving:
1
cup
|
Calories:
112
kcal
|
Carbohydrates:
10
g
|
Protein:
4
g
|
Fat:
7
g
|
Saturated Fat:
1
g
|
Sodium:
610
mg
|
Potassium:
441
mg
|
Fiber:
4
g
|
Sugar:
3
g
|
Vitamin A:
855
IU
|
Vitamin C:
96
mg
|
Calcium:
48
mg
|
Iron:
2
mg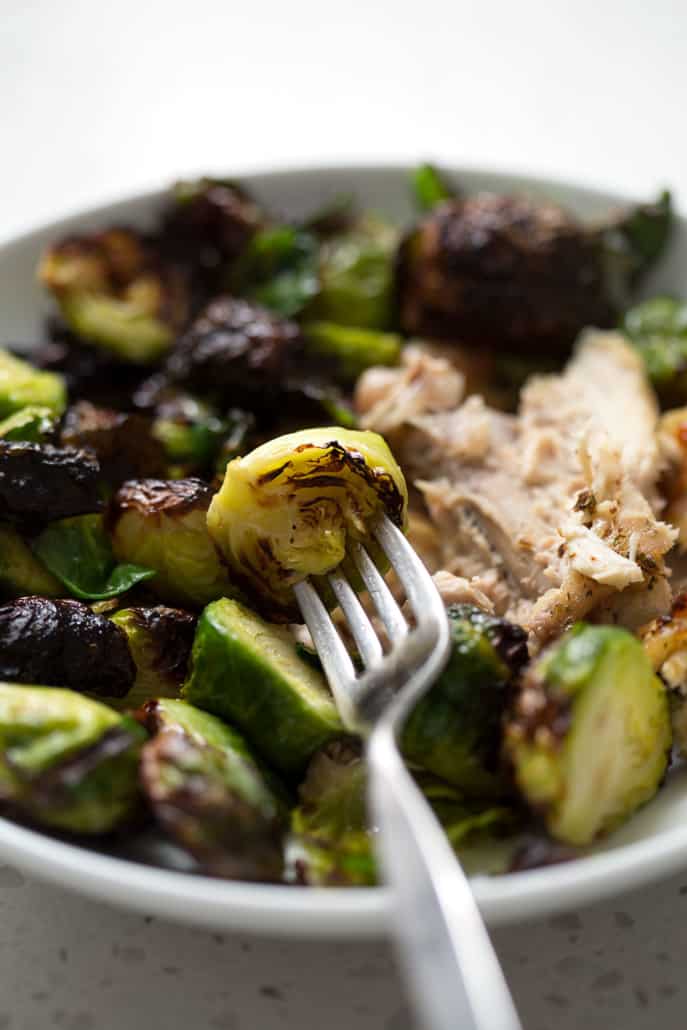 Do you have an air fryer? What are you making in it? Share your recipes in the comments below.