If you're looking for AIP Breakfast ideas then look no further! This epic list of AIP breakfast recipes will keep you full and happy in the morning. From sweet potato toast to breakfast sausage, we've got you covered!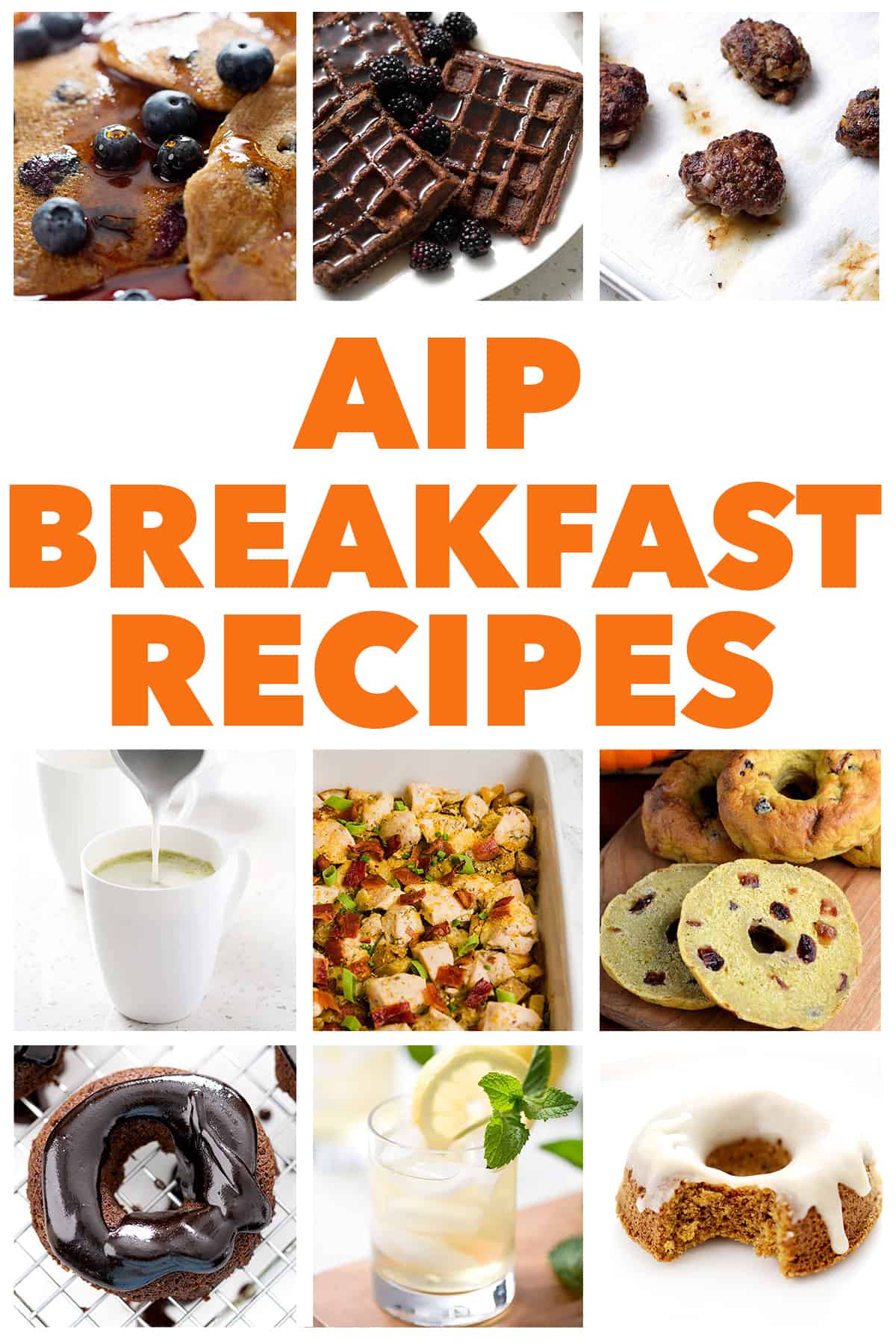 What is an AIP Breakfast?
First of all, the autoimmune protocol diet (AIP diet) is a template for healthy eating and living for those with chronic illness, specifically autoimmune related diseases. It's essentially a stricter version of Paleo with the purpose of healing from disease. For more information about the autoimmune protocol check out the post 'What is the AIP Diet?' and 'What is the AIP Lifestyle?'
The AIP diet removes inflammatory foods such as:
Grains (oats, rice, and especially wheat)
Dairy
Eggs
Legumes (peas, beans and peanuts)
Nightshades (tomatoes, eggplants, peppers, and potatoes)
Processed Sugar and Sugar Substitutes
Processed Oils
Food Additives
Alcohol
That makes breakfast the toughest meal of the day. Processed, sugary cereal; eggs; hash browns; gluten filled toast or baked goods are no longer options when going AIP.
What do you eat for breakfast on AIP?
It's good to think of breakfasts for AIP as you would any other meal. You really don't need AIP breakfast foods. Although in the beginning, I completely understand wanting a donut or pancakes to replace you more traditional Sunday morning routine. That's where this epic list of AIP breakfast foods comes in handy. Some recipes are good for every day but there are lots of treats as well.
Is oatmeal ok for AIP diet?
Oatmeal is a grain therefore not allowed during the elimination stage. If you want more info about the autoimmune protocol diet and what is/isn't allowed, check out my post on 'What is the AIP diet?' for details.
If you are an oatmeal fan, then there are AIP oatmeal options. Just scroll down and you'll find quite a few options on this list.
Is almond milk OK on AIP diet?
Nut milks are not allowed during the elimination stage of the autoimmune protocol diet. However, coconut milk is allowed, as long as the ingredients are AIP friendly. You'll find that coconut milk is used in a lot of the AIP Breakfast recipes listed below. The only brands I've found are those in a can such as Aroy D (preferred brand), Trader Joe's and Native.
Please note that according to the AIP diet, coconut is considered a fruit and not a nut. For more information check out my post 'Is coconut a nut?'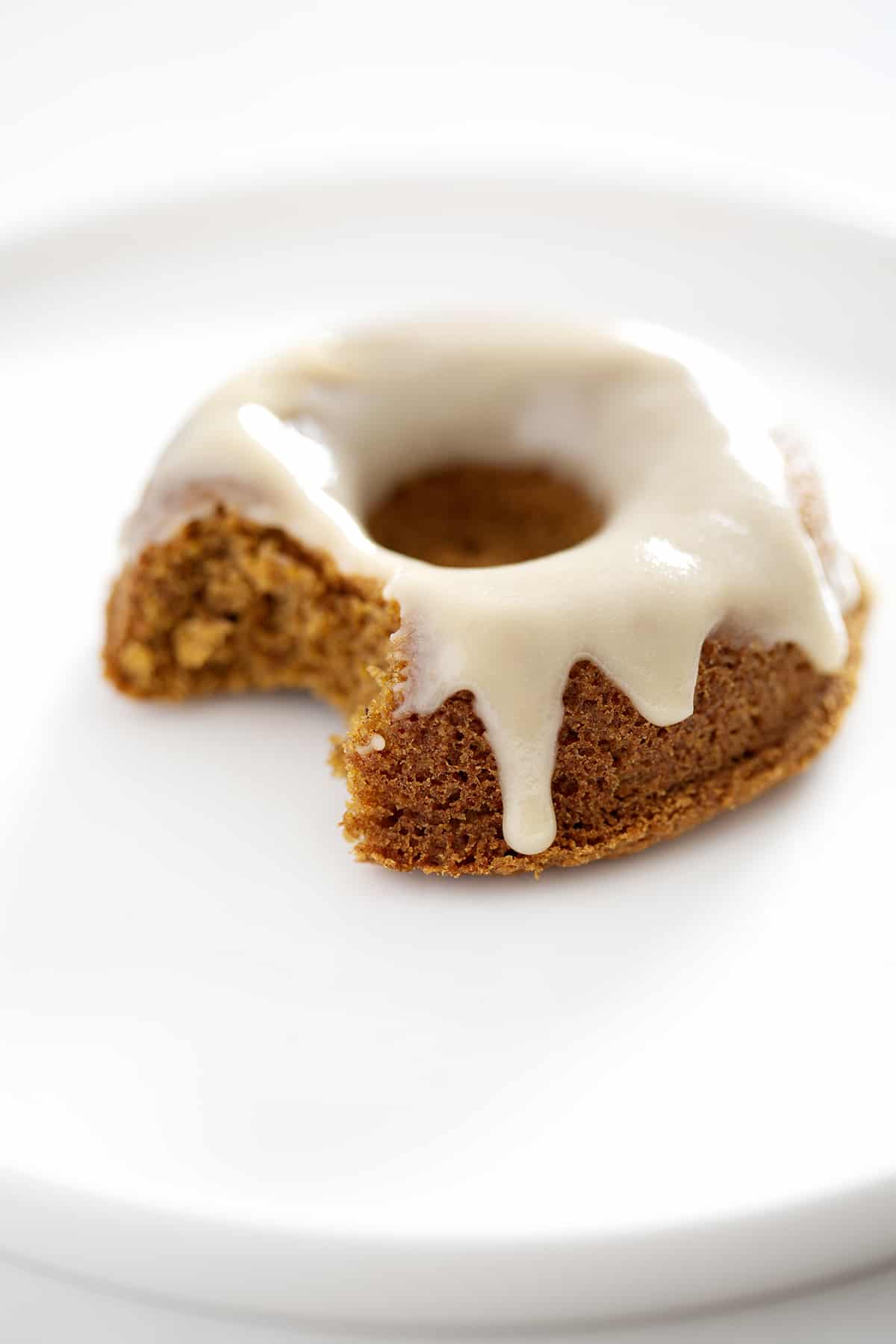 What cereal can I eat on AIP diet?
There are a few store-bought brands of AIP cereal like Lovebird and Nuco Coconut Crunch. I personally love Lovebird cereal. If you use this link and the code BONAIPPETIT10, you can get 10% off your order.
However, store-bought brands are expensive. There are a few homemade AIP cereal options in the list.
Can I have eggs on AIP?
Eggs have recently had pr makeover. They went from high cholesterol and overall bad for you to a very healthy source of proteins and nutrients. They do have nutritional value but could cause problems for those with inflammation. That means they are still not allowed during the elimination phase of the autoimmune protocol. If you need some AIP breakfast ideas with no eggs, you'll find plenty in the list below.
Is coffee OK on AIP?
Like eggs, coffee does have its benefits health wise. For more info on coffee and autoimmune disease check out this article from The Paleo Mom. However, it's not allowed during the elimination phase of the AIP diet. Skipping your morning joe may be very difficult for some, so switching to tea like matcha could help ease your transition to an AIP diet.
What should I drink on AIP?
Skipping coffee doesn't mean you have to drink only water. There are lots of AIP breakfast drinks. You can still enjoy lattes and smoothies for breakfast but with some tweaks to make them AIP friendly. Just check out the list.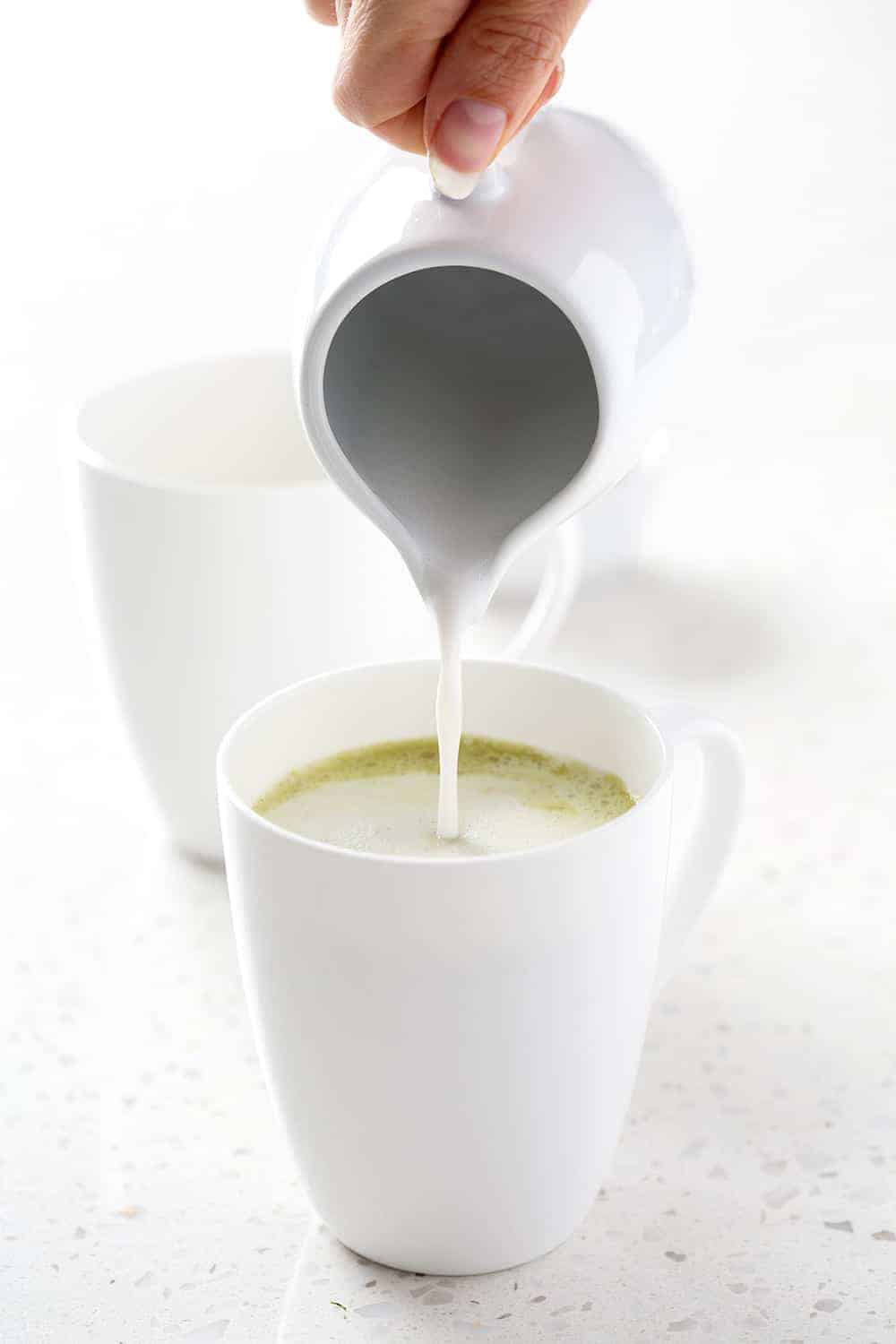 Can you have black tea on AIP diet?
Yes, there are many health benefits to tea. [source] Caffeine is not restricted during the elimination stage. However, if you find yourself having reactions to caffeine, it may be best to remove it all together for a few weeks. If you find yourself needing to eliminate caffeine, there are plenty of AIP breakfast drink options in the list below.
Tips for a great AIP breakfast
Think of breakfast as meal one to remove yourself from the idea of 'breakfast foods.'
Leftovers are always a good AIP breakfast option.
Make sure to include veggies with your AIP breakfast (and lunch and dinner).
Focus on nutrient density and having a balanced plate.
Don't think of any food as bad. Some foods just nourish and fuel you more so be kind to yourself and enjoy the AIP breakfast recipes below.
Love seeing my delicious recipes? You can also FOLLOW ME on FACEBOOK, INSTAGRAM and PINTEREST to see more delicious food and what I'm up to.
Did you make any of these recipes? I love hearing your thoughts so please comment below.