My kitchen utensils and gadgets have definitely evolved over the years as my needs have changed. As I've switched over to a more whole foods diet and occasionally have physical limitations, it's really important to have tools that are comfortable and convenient. These are definitely the Best Kitchen Gadgets for the AIP kitchen.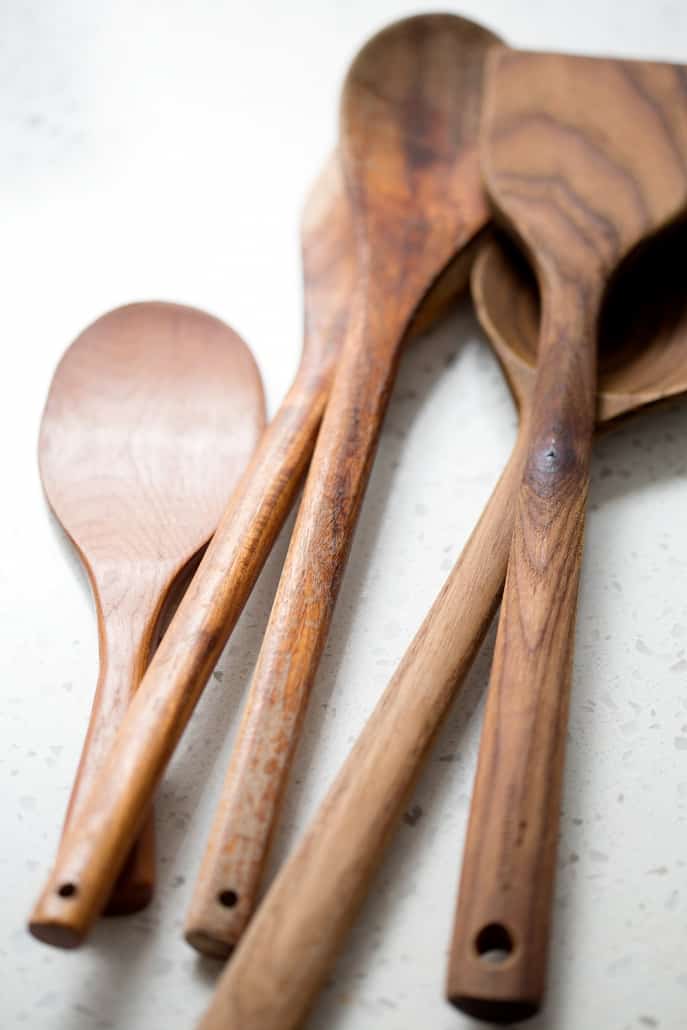 Wooden Spoons

I have a ton of wooden spoons and use them constantly in my kitchen. You can get them in a lot of different woods like walnut or bamboo. These are great because they last a really long time and you don't need to worry about it leaching harmful chemicals into your food like you do with plastic utensils.
Recommended: Love wood spoons made from olive wood. Click here to see my pick.
Jar Openers
If you have issues with muscle or joint pain in your hands, then I highly recommend one of these multipurpose openers. I got one as a gift a few years ago from my mom after she watched me struggle to open a jar. It's turned out to be a wonderful tool. I use it even when I'm not in pain.
Recommended: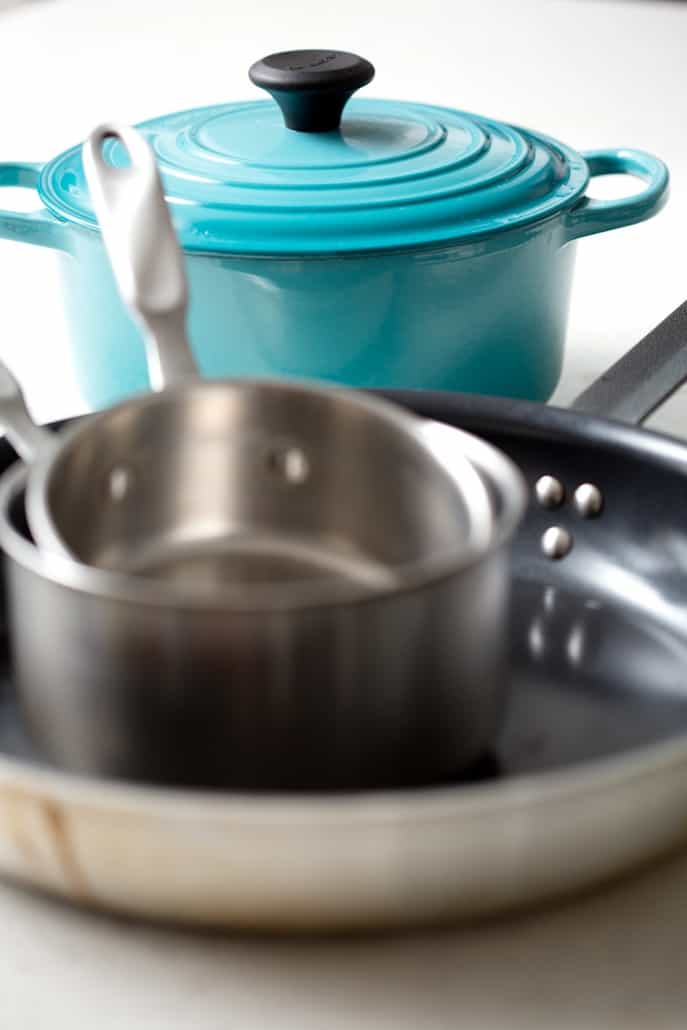 Pots and Pans
Using cleaner foods doesn't make a difference if we're cooking with pots and pans that just add harmful chemicals back into our foods. There are so many options for pots and pans these days that it's hard to tell which ones to use. I've done an entire post that digs deep into which pans to use for what purpose, all of which are safer to use than those old Teflon coated pans that are probably still lurking in the back of your cabinet. Read the post by clicking here 'Best Pans for Chemical Free Cooking.'
Recommended:
Ceramic coated pans from Green Pan. Click here to see my pick.
Stainless steel pans from Calphalon (a little pricy but they have an epic warranty). Click here to see options.
Cast Iron Pans. Click here to see the classic cast iron skillet.
Porcelain Enameled Cast Iron from Le Creuset. Click here to see the exact dutch oven in the pic.
Instant Pot or Slow Cooker
AIP can mean lots of cooking. There are lots of no cook meals for AIP but if you want a hot meal then you're probably cooking it yourself. That means you need as much help in the kitchen as possible. That's why an Instant Pot or Slow Cooker are essential. You can leave your bone broth unattended in a slow cooker so you're able to do more important things – like nap. The instant pot can shorten your time so you don't have to spend as much time cooking or preparing your foods. Either way, they make your life a lot easier.
Recommended:
Instant Pot. Click here to see the exact one I have on my amazon wishlist.
Slow Cooker. Click here to see the exact one I use and love.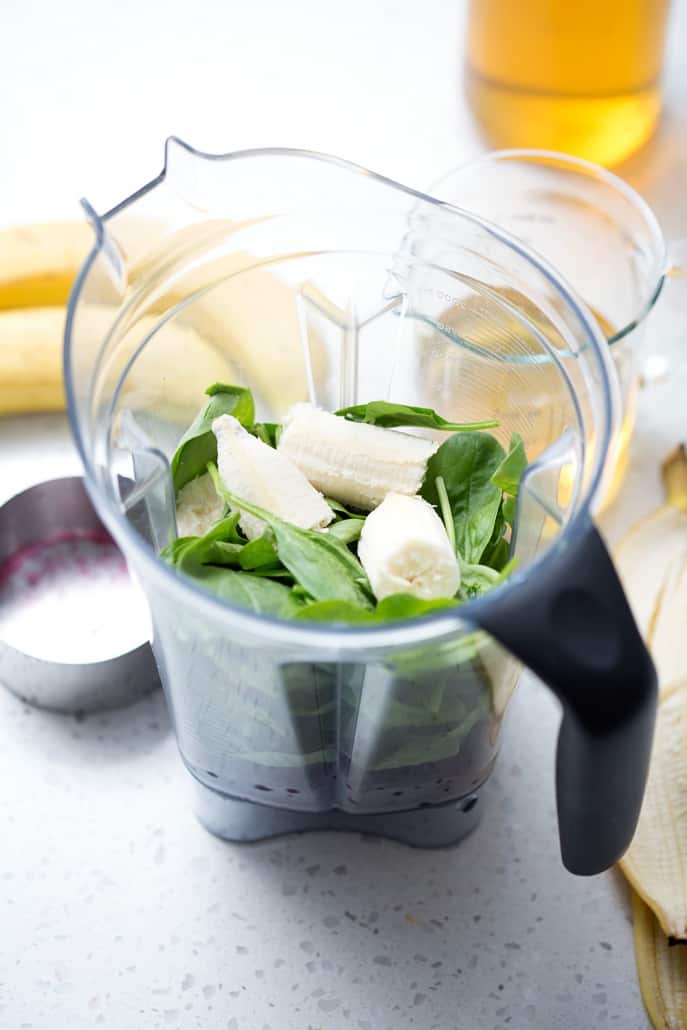 High Speed Blender
Before AIP if I needed an ingredient I'd just buy it off the shelves from my grocery store. It's not quite as easy when you're AIP. Blended items like salad dressings or ketchup usually include ingredients that aren't AIP friendly. The best bet is to make it yourself which is where a high-speed blender comes in handy. High-speed blenders are good for much more than smoothies. I make nomato sauce (Get the recipe here), salad dressings (Try my Pumpkin Maple Vinaigrette or Homemade Italian Dressing), soup (Try my Carrot Ginger Soup), applesauce (Try my Slow Cooker Applesauce), and more using my Vitamix. The brand I use, Vitamix, is a little pricy but worth it. I've had mine for years it's lasted twice as long as any other blender I've used previously and it's still going. If you're willing to invest in this product, you won't be sorry. In fact, I think if I totaled up all the other blenders I purchased it would probably be more than the Vitamix.
Recommended: Vitamix. Click here to see the exact one I use and love.

Immersion Blender
This is another item that is necessary if you have any muscle or join pain and weakness. Have you ever stared at your boiling pot of soup on the stove and wondered how you were going to get all of it into the blender without making a mess and ending up with third degree burns? Yeah, me too.
With an immersion blender, you don't need to worry about it. You put the stick blender into the pot and blend it all in the pot. That means fewer dishes, less mess and hopefully less ER visits.
My beloved Kitchenaid immersion blender finally died after a joyful 8 years together. I bought it for $15 back then and worked right up to the day it started smoking. I just bought my second kitchenaid immersion blender and have high hopes that this one last just as long.
Recommended: Kitchenaid Immersion Blender. Click here for the exact set I own and love.
Do you have any other kitchen gadgets for your AIP kitchen?