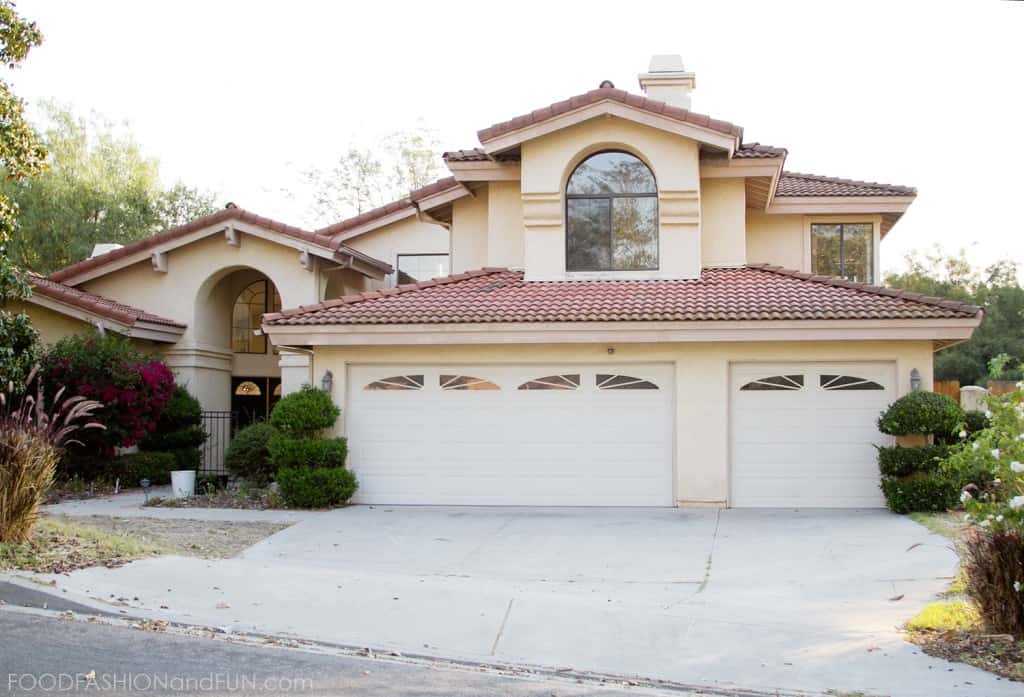 This is our new house. It doesn't look like much right now but we're turning it into our dream home. Every inch of this house and yard needs work, which means we have a lot of work to do. So, here's what needs to be done.
- Kitchen renovation (move kitchen into the old dining room and build pantry)
- Bathroom renovation (not just 1 bathroom but 3)
- Paint (everything!!!)
- Replace front doors
- Replace windows
- Replace first floor flooring (wood and tile)
- Install second floor flooring (carpet)
- Replace driveway
- Landscape front yard
- Landscape side yard
- Landscape backyard (pool?)
- Laundry room renovation
Some of the renovations have already been finished but I've documented everything so I could share our renovation journey. And it's definitely been a journey. Renovations are not for faint of heart. You can follow the hashtag #BethHomeProject on social media for behind the scenes photos. I've also started a 'Home' board on Pinterest, where I'm pinning photos that have inspired and continue to inspire us as we renovate and decorate.
Have you done a renovation? If you have any thoughts or suggestions, leave a comment.