Raw leeks look like giant green onions. They have a mild onion flavor that tastes amazing cooked. They can be a little tricky to clean so here's a post (including video) showing you everything you wanted to know about leeks especially how to clean leeks.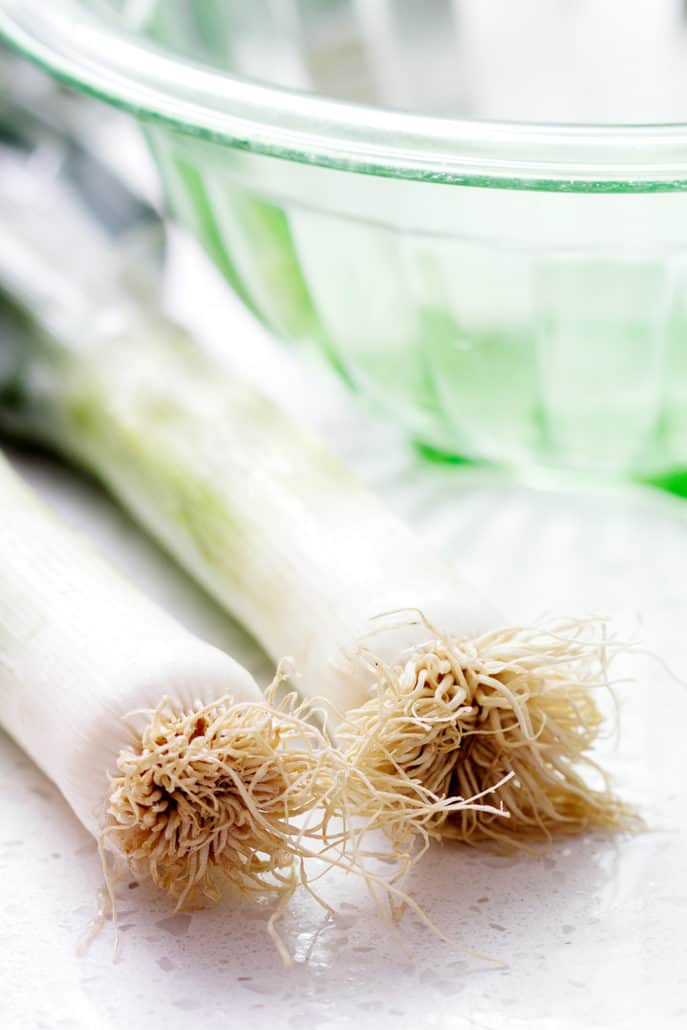 What is a leek?
Leeks are in the onion family, they are much more mild and often seen in recipes combined with regular onions.
Unlike regular onions they are only available a few months a year and are at their peak in January.
The entire leek is edible however the white parts of the leek are the most desirable. The leek greens can also be used however they have a stronger flavor and are more tough so need to prepared differently. They are great to toss into the freezer until you are ready to use.
Since leeks are more of a seasonal vegetable, you'll find them plentiful at your local farmer's market during the winter months. You can also find them at the grocery store but you may have to look a little bit harder.
How to store leeks
Store leeks in the refrigerator, loosely wrapped in a paper towel to allow them to breathe.
How long do leeks last in the fridge?
Unlike regular onions, leeks are far more perishable. They are more like green onions in that they need to be store din the refrigerator and only last for about a week before they go bad.
How to use leek greens
Leek greens can be used on their own in a dish (I'm thinking sautéed with bacon, yum!) or in bone broth.
How to clean and cut leeks.
Leeks have lots of layers and are notorious for collecting dirt in sand between those layers. If you think you're just going to rinse them, forget about it. To ensure your leeks are grit free, follow these steps.
Chop the leeks according to your recipe. I prefer to take a sharp knife and make one long cut down the center of the white section of the leek. That way the leek greens are still attached. Then slice the white part of the leek. However, you can cut the leek whole so that the pieces are little rounds as shown in the photos.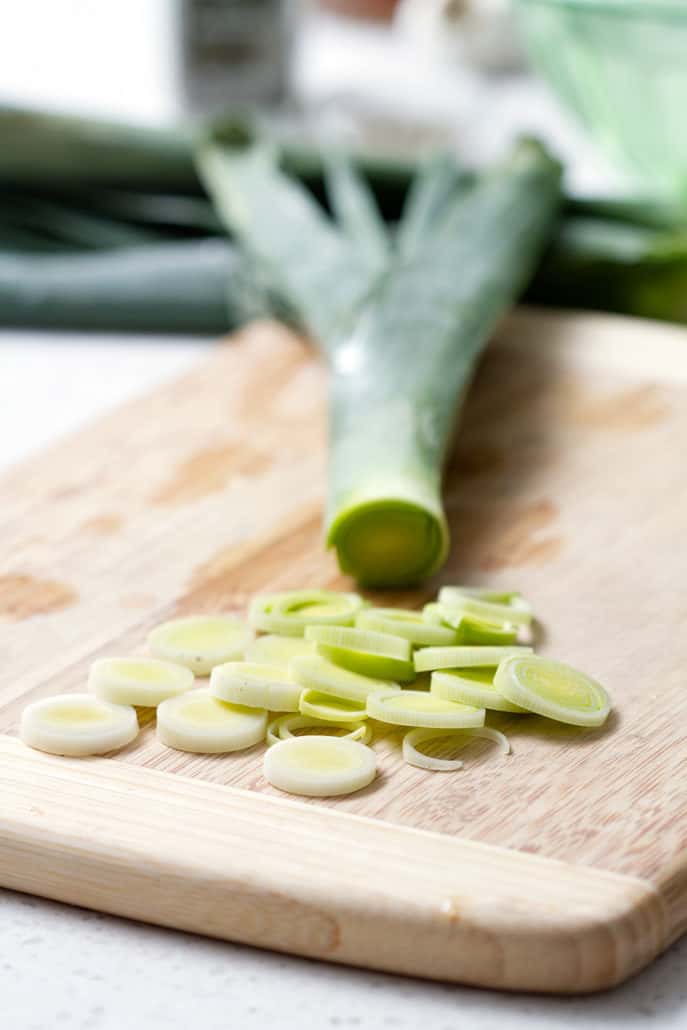 Add the chopped leeks to a large bowl and then fill it with water.
Using your hand, separate the layers of leeks and swish around in the water.
Let the leeks sit until you are ready to cook or at least 10 minutes. This allows time for the dirt to sink to the bottom and the leeks to rise to the top.
When you are ready to use then skim the leeks off the top and shake to get rid of some of the water.
If you are using the leek greens, cut and wash those separately as they will be cooked separately.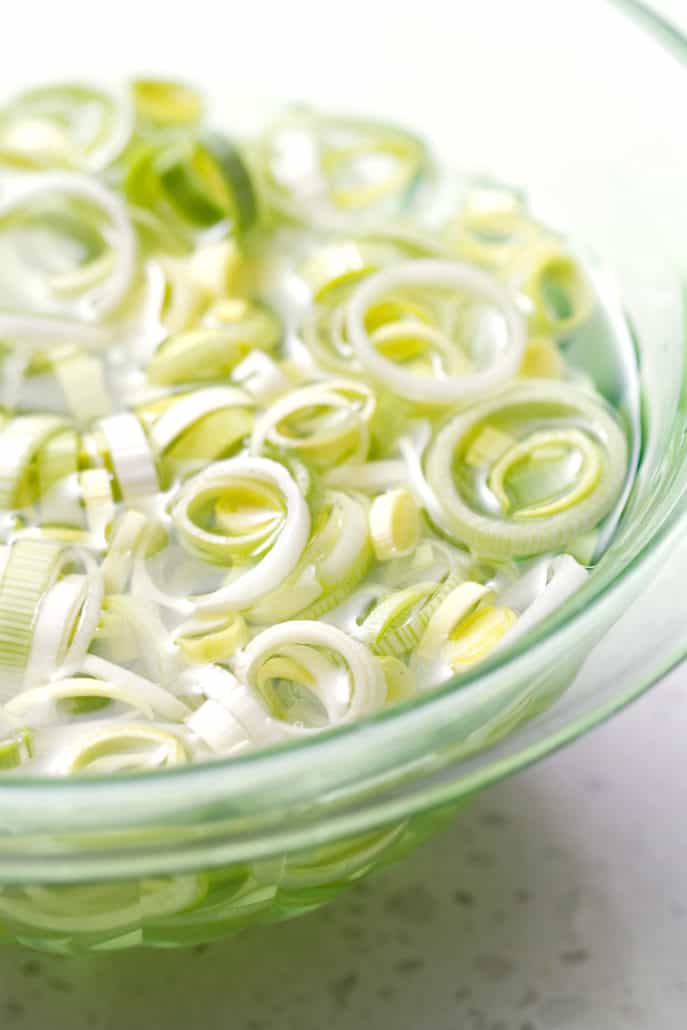 Not sure how to eat leeks? Here are a few of my favorite AIP leek recipes.
Love seeing my delicious photos? You can also FOLLOW ME on FACEBOOK, INSTAGRAM and PINTEREST to see more delicious food and what I'm up to.
[mv_create key="16" type="diy" title="How to Clean Leeks" thumbnail="https://thehonestspoonful.com/wp-content/uploads/2019/09/Braised-zchicken-and-Leeks-17sm.jpg"]
Did you enjoy this tutorial? I love hearing your thoughts on my posts so please rate and comment below.