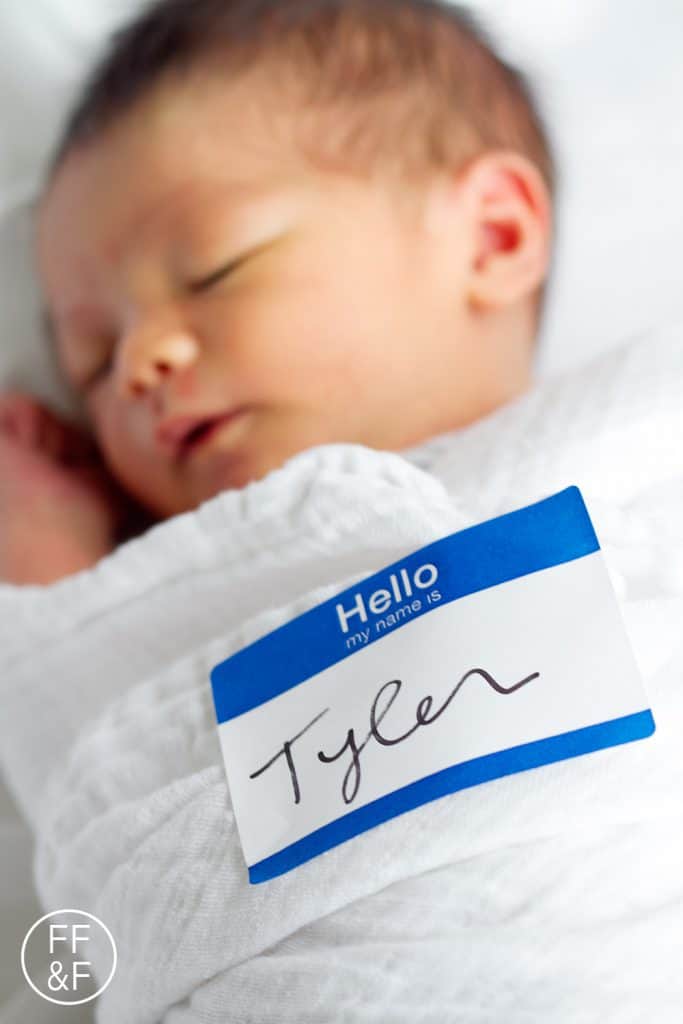 It's been almost 2 months since my little sou chef, Tyler, entered the world. I've been immersed in a whole new wonderful world of diapers and sleepless nights, which is why it's taken so long to introduce him to you. I didn't have the energy for anything more than an instagram post.
It was a long nine months of pregnancy so I'm thrilled to finally have my son here. After a tough first trimester, I intended to give lots of updates on my pregnancy. I though it would be a breeze and that I would have that pregnancy glow that everything talks about. That never happened. Pregnancy was a lot harder than I anticipated. I really wasn't prepared for the physical and sometimes emotional toll it would take on my body. There were also some complications and I couldn't bring myself to talk about them before the baby arrived.
My first trimester was filled with morning sickness and exhaustion that lasted into my second trimester. It's no fun being a food blogger that can't eat food. I also had some cramping, which meant that I needed to stay off my feet until the cramping stopped. It didn't stop until I was almost through my first trimester which kept me from blogging.
I think I had a good 2 weeks in my second trimester where I didn't feel sick and had some energy. Unfortunately it didn't last long. I started having some cramping again towards the end of my second trimester. Turns out that cramping was a sign of preterm labor and I then became a high-risk pregnancy. I had a few other preterm labor symptoms so I was told again to stay off my feet. It was shocking news to hear, as I was only 26 weeks along.
I thought I was doing well but at 33 weeks I ended up in the hospital because I went into labor. Luckily the doctors were able to stop the labor but I ended up in the hospital for a week. No one thought that the baby would make it to full term. He was doing well and seemed healthy but it was a terrifying experience. According to the doctors, only 49% of women like myself are pregnant a week after they go into preterm labor. That week in the hospital seems like a bad dream now since Tyler wasn't born until 40 weeks and 5 days.
Once I was released from the hospital, I was put on strict bed rest. That means you can go to the bathroom and shower. That's it. I was pretty much on bed rest until 37 weeks. I'm not one to sit around so bed rest was especially difficult. I don't know what I would have done without visits from friends and help from my family and doula. With their help I made it full term. Shockingly, I actually had to schedule a day to be induced! I only delivered 2 days before the induction was supposed to happen.
I had been having painful Braxton Hicks contractions ever since my hospital stay. I was getting used to them coming and going but I woke up the day of Tyler's birth and knew it was the real deal. I labored at home for a while and made it to the hospital without much time before I had to push. The entire labor lasted for about 12 hours and Tyler was born that evening. We had been worried for so long but he came out perfect. He was healthy, alert and strong.
The first few weeks were tough and wonderful. It's difficult to wake up every few hours to feed and change the baby but at the same time you can't help but smile at that cute little face.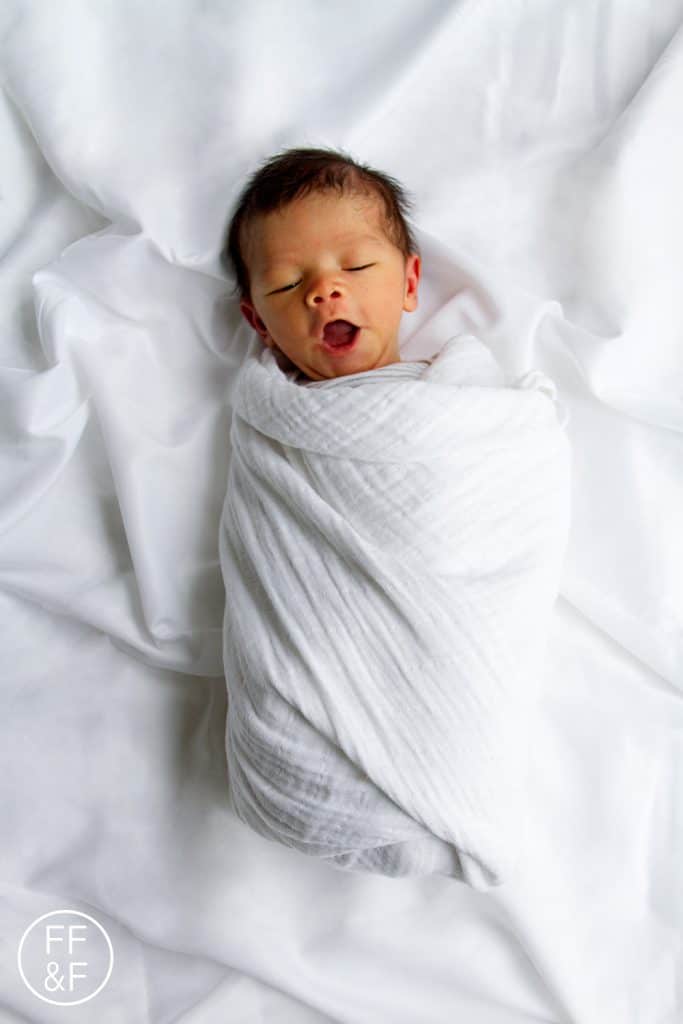 Tyler is such a happy baby now. We couldn't have asked for an easier child. However, my recovery has been a little harder. Besides the lack of sleep, I've had a hard time dealing with mastitis and a dislocated tailbone. I spent so much time worrying about the baby that I never considered myself. I had no idea you could injure your tailbone during delivery and had I ever heard of mastitis. Both are pretty painful and take time and rest to heal.
I was hoping to be back to blogging by now but my recovery has slowed me down a bit. I'm doing so much better but I'm going to slowly get back to blogging. I need to take my time to finish healing and enjoy this fleeting newborn stage. In the meantime, I'm going to continue posting on social media. If you're looking for baby photos, I'll occasionally post them to instagram.
Thank you for all your comments and well wishes. I appreciate your support and sticking with me and the blog. I read all your comments and will respond to all of them. It may take me a few days but I will respond.