We're back! The Second Annual Follow Your Gut Fundraiser launches June 1 and will run until July 31, 2019!
I'm so excited that this little idea I had only 18 months ago has turned into a yearly event. Last year we donated $500 but with your help, I believe that we can we can do better. This year our goal is to raise $1500 to donate to the Terry Wahls MD Research Fund which will help fund the diet and lifestyle research of the Wahls Protocol (very similar to the Autoimmune Protocol). If you'd like more info, check out the Follow Your Gut Fundraiser page.
Eileen from the Phoenix Helix podcast recently interviewed Dr. Wahls and included a link to the fundraiser in the show notes! If you haven't check it out, Dr. Wahls story is inspiring.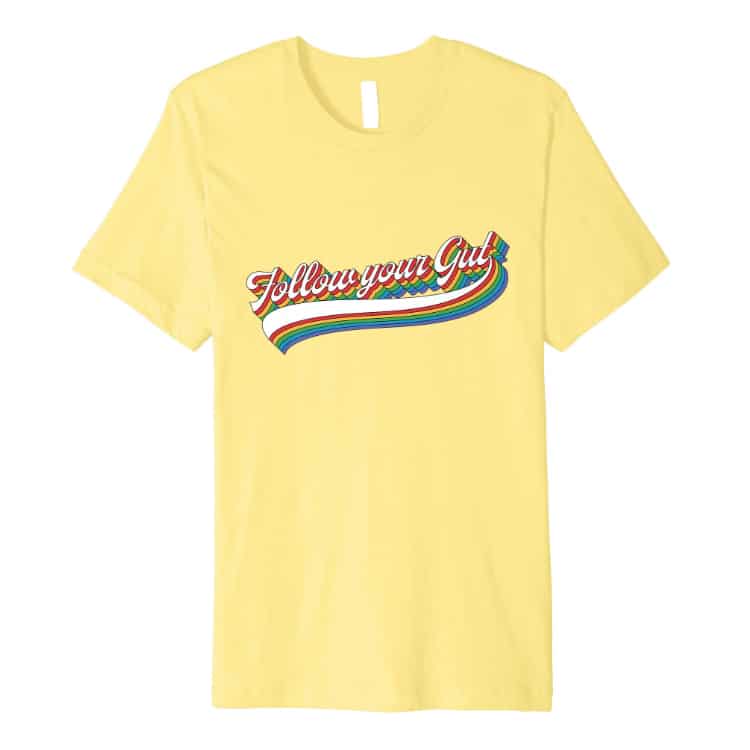 Every year you get to pick the design used on the t-shirt. This year was a tight race but you ultimately decided on the seventies style. This was my favorite but I hope you love it!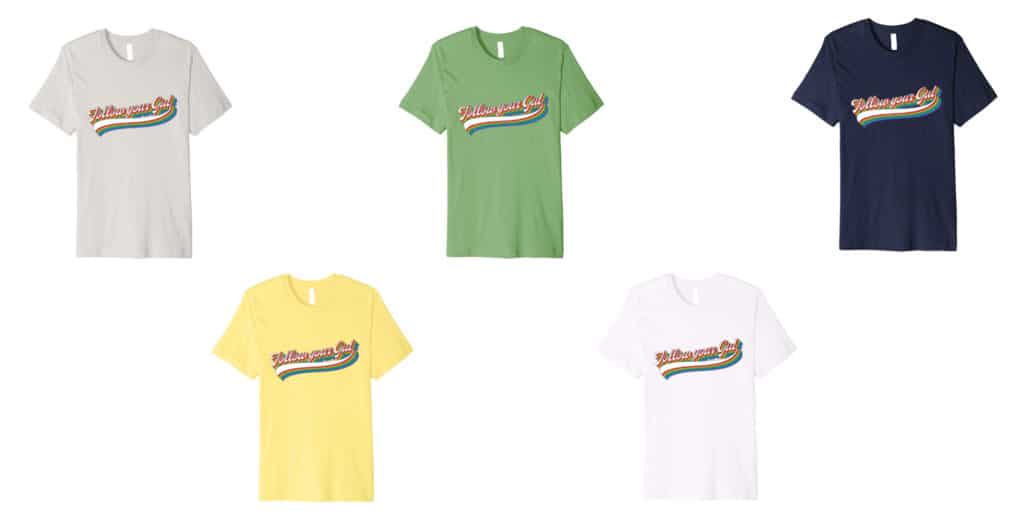 The shirt comes in multiple colors: navy, white, silver (looks like a really light grey), green and yellow.
It comes in men, women and kids. The sizing seems to run a little small and it slightly tapered for a less boxy fit. It's best to measure yourself and compare your stats to the sizing chart provided for the best fit.
I'm 5' 4", weigh 110 pounds and wearing a women's size small. My husband is wearing a medium in the mens. My son is 3 years old but wearing a youth 4 and it's quite large.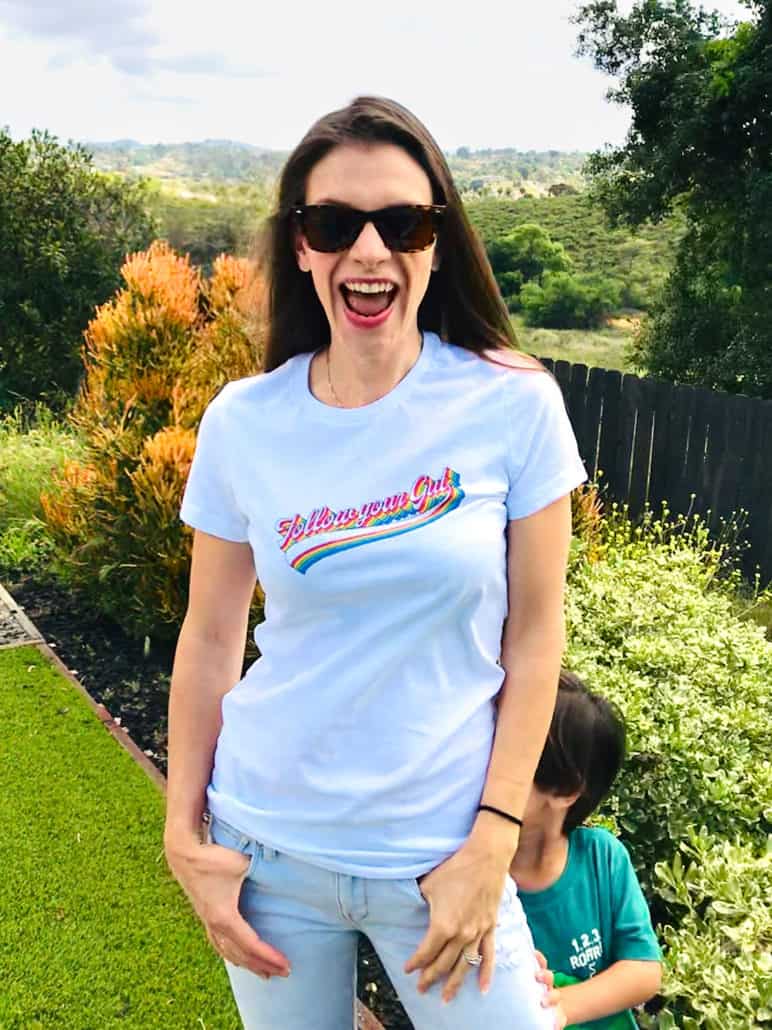 Here's how you can purchase and support the Wahls Research Fund.
Click on the Amazon link and purchase the 'Follow Your Gut' T-shirt. Don't wait because the shirt is only available until July 31. Here is the link >>> https://www.amazon.com/dp/B07QK93DXL?customId=B07537YMJD&th=1
Share the link to the shirt with friends family and on social media.
Then share photos of you in the shirt to help spread the word and show your support. If you post on instagram tag @bonaippetit or facebook tag @bonaippetitblog and #followyourgutxwahls.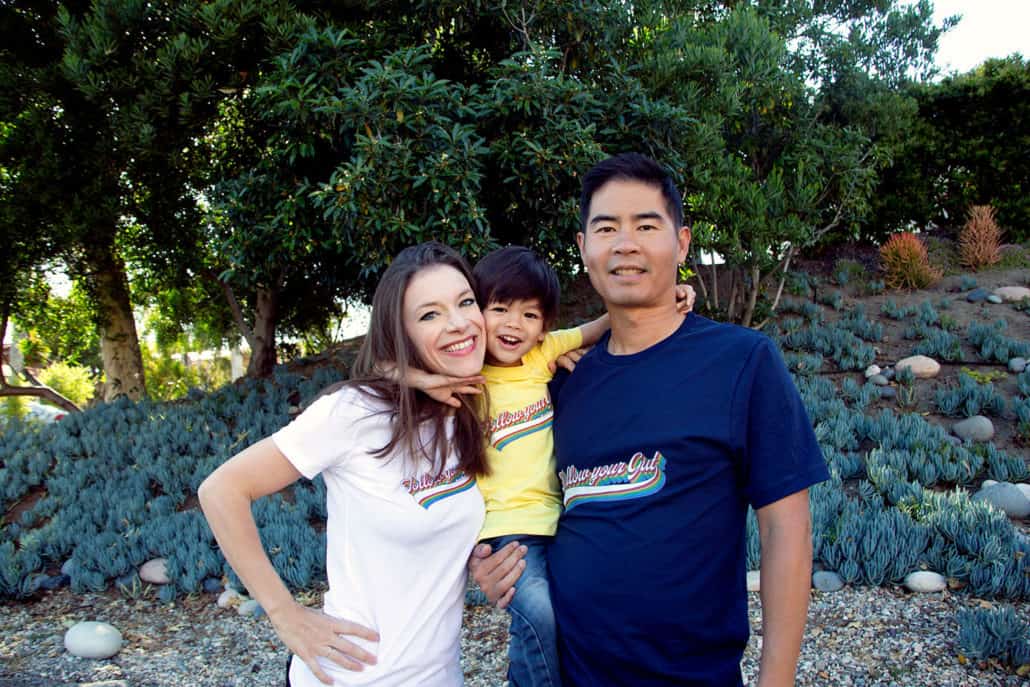 We are stronger as a community. Together we can help support Dr. Terry Wahls vital research. Thank you for your support.
*Please contact [email protected] with any questions about the fundraiser. Amazon is not affiliated with this fundraiser and can't speak to the details. However, if you have any questions about your order you will need to deal directly with Amazon.