This AIP Thanksgiving Planning Guide is meant to be a manual for a stress free holiday meal. It includes a AIP Thanksgiving menu, a prep and cooking schedule as well as additional tips to make this Thanksgiving the best Thanksgiving.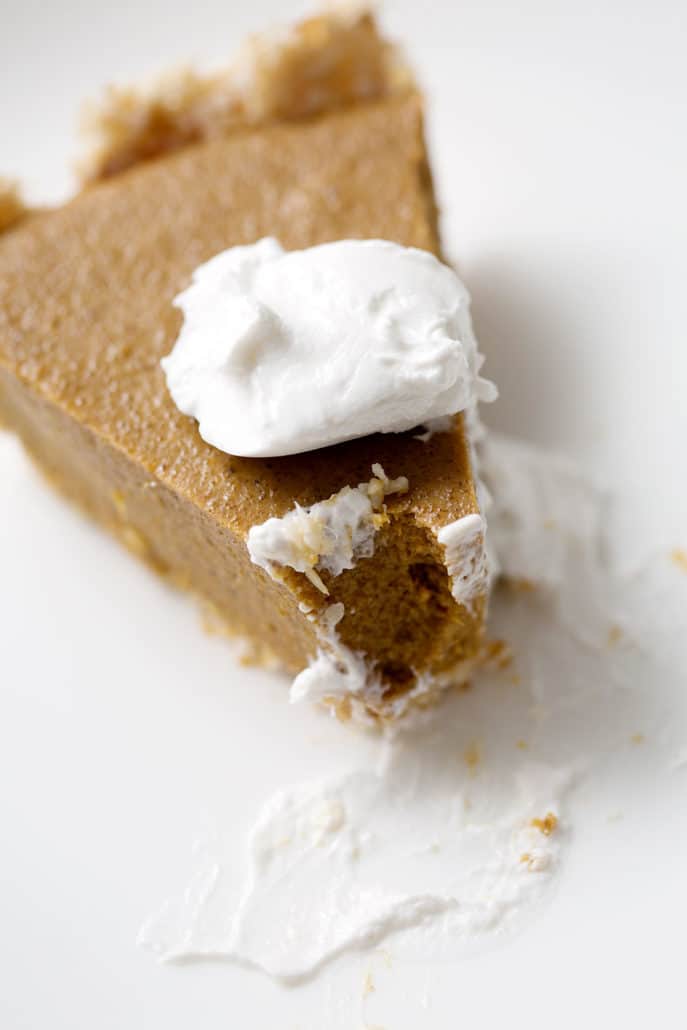 My first thanksgiving out of college, a friend and I decided to take on the challenge of cooking a full thanksgiving by ourselves. We'd never had the opportunity to do it as our parents usually took control and we were just bystanders. Honestly, I was just teaching myself to cook so this was a huge undertaking. We did it all from scratch and it was amazing.
It's been a decade since that first thanksgiving and not all have gone so well. I've burnt and undercooked turkeys (sometimes at the same time) and completely forgotten to make stuffing or another essential side. Since I've met my husband and joined our two large families, I've been cooking for large groups of 10-20 on Thanksgiving. I usually have plenty of help but when you host and your guests are from out of town then the majority of the responsibility falls squarely on your shoulders. I learned that I needed to get serious about organization and simplification because it's super bad if you ruin the bird in front of 20 people. People actually get angry if there is no turkey on turkey day.
This year I really felt like I got into a thanksgiving groove and wanted to share how it can be done. I created a manual for you on cooking a really great AIP Thanksgiving or holiday meal. All the recipes fit the AIP diet elimination phase. You can use the exact recipes or just use this as a guide and insert your own favorite recipes. I've scheduled everything so you only need one oven and a standard size refrigerator.
I've created a FREE PDF with ALL of this information for you. Keep reading. The link to download is at the end of the post.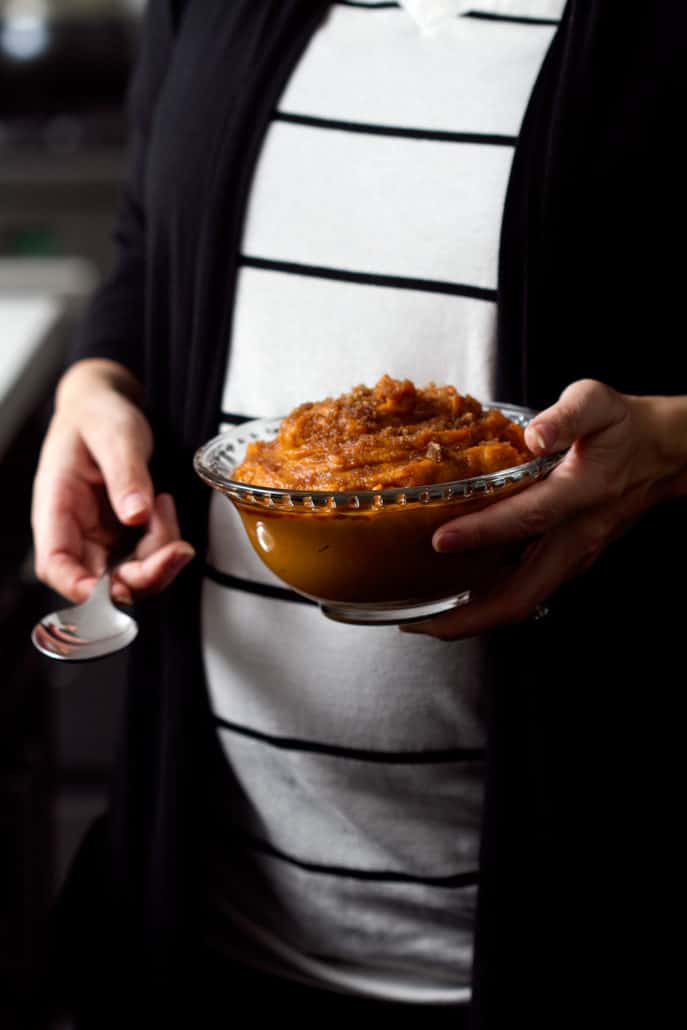 AIP Thanksgiving Menu
Turkey. I always brine my turkey for 24 hours in advance. It keeps the bird moist and flavorful. Use a brining bag and Gutsy by Nature's Brining recipe. She also explains how to roast the turkey. This is a must read!!
Mashed Cauliflower. Basic cauli mashed potatoes are simple and delicious but this recipe from Grassfed Salsa makes them something special.
Stuffing. Didn't think you'd see stuffing on this menu? Well, Unbound Wellness came up with this Grain Free Cornbread Stuffing.
Cranberry Sauce. Making cranberry sauce from fresh cranberries is surprising easy. This recipe from He Won't Know It's Paleo is just a basic recipe from fresh cranberries.
Sweet Potatoes. I'm not a fan of super sugary sweet potatoes as is the tradition in during thanksgiving. You can add a little bit of honey to my Gingered Sweet Potatoes but the ginger adds so much flavor that you don't really need it.
Gravy. Gutsy by Nature found a neat trick to thick gravy without gluten.
Pumpkin Pie. I always thought my mom made the best pumpkin pie and I used to miss it around the holidays. Don't worry I have an AIP dessert recipe that tastes just as good as my moms! However I've managed to recreate my mom's recipe using ingredients that are all AIP friendly. It's a no-bake Butternut Squash Pie recipe so it doesn't take up any time in your oven. Just fyi, it's technically butternut squash but you can substitute canned pumpkin.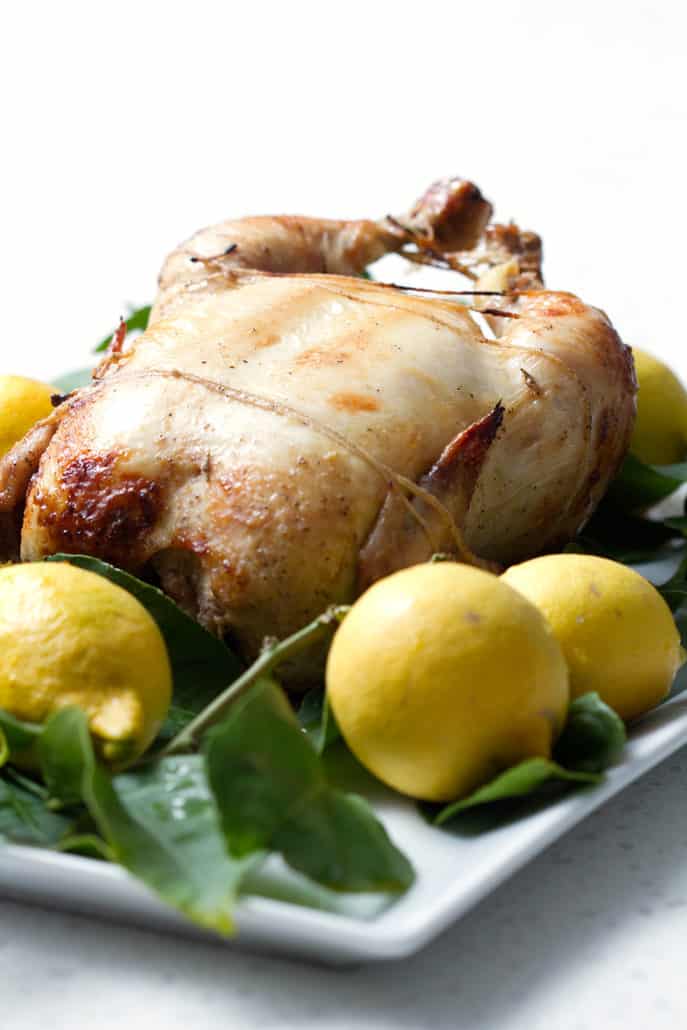 The Schedule
The month before thanksgiving.
Start clearing out your freezer. You need to make room for stock, leftovers, etc.
Two weeks before thanksgiving.
If you want to make your own stock, make it now and store it in the freezer until you are ready to use.
The weekend before thanksgiving.
Buy your bird and brining bag. Keep in mind that a 12-pound bird will take at least 4 days to defrost in the refrigerator. If you're getting a larger bird then plan accordingly. You may need a few extra days to defrost. I suggest buying your brining bag well in advance because they may just sell out in the days leading up to turkey day.
Three days before thanksgiving.
Finish grocery shopping for all the trimmings.
Two days before thanksgiving.
Make the brine and then place it in the refrigerator until you are ready to brine the bird. The brine needs to be cold before you can add the bird.
Day before thanksgiving.
Make the cranberry sauce, mashed cauliflower and sweet potatoes. If you're running out of space in your fridge you can always add the finished potatoes to a resealable plastic bag and then transfer them to a casserole dish the next day to reheat.
Brine the turkey. Place the turkey in a bringing bag and then pour the brine over the bird. I've tried using a stockpot but bringing bags are so much easier.
Make the corn bread for the Cornbread Stuffing.
Prep as much of the food as you can such as cut the bread for the stuffing, set the table, etc.
Thanksgiving morning
Put the bird into the oven.
While the bird is cooking prepare the No-Bake Butternut Squash Pie.
You can also prepare the stuffing. However don't place it in the oven yet, place in the refrigerator until the bird is finished cooking.
One hour left on the bird
Remove the stuffing, mashed cauliflower and sweet potatoes from the fridge and let sit at room temperature until you are ready to finish cooking. You don't want to go right from the fridge to a hot oven. Casserole dishes are strong enough so that it shouldn't break during the extreme temperature change but it's better to be safe than sorry. Also, it's faster to reheat something from room temp than super cold.
Bird's done! Now what?
Remove the turkey from the oven and place on a serving platter. Cover with aluminum foil and let rest for about 30 minutes to seal in the juices. This step is covered in the Gutsy by Nature recipe.
Using the turkey drippings make the gravy.
Increase the oven temp to 350 degrees.
Place the mashed cauliflower, sweet potatoes, and stuffing in the oven and cook for 30 minutes or until finished. Keep in mind that if you made a boatload of potatoes and it's considerably larger than the other dishes, it will take longer to heat.
It's almost time to eat.
Place the cranberry sauce on the table along with the gravy, stuffing, mashed cauliflower and sweet potatoes.
Carve the turkey and you are FINALLY ready to eat!
When you are ready to eat dessert, just pull it out of the refrigerator and serve.
Tips for hosting the BEST AIP Thanksgiving
Use paper plates. I know that this isn't great for the environment but this isn't required. It's merely a suggestion to save your time and precious energy. I prefer eating off of nice plates with real silverware but once I've eaten, I'm done. Thanksgiving is a marathon and as soon as you sit down and start to relax your body physical rejects anymore cooking or cleaning. I don't want to do anything else and that includes additional dishes. The pots, pans and serving dishes are more than enough to clean.
Wear comfortable shoes and clothing. If you're hosting thanksgiving, you'll be on your feet all day long. Even if you have an army of friends and family that are wiling to help, you'll be busy all day. You can't be wearing heels in the kitchen and run around for 5 hours. Also, you can look nice but wear something that you don't mind getting splattered with turkey juice. I have a tendency to wear all black and have a back up outfit just in case of accidents. This year I ended up hugging the raw turkey (it was slippery and I didn't want it to hit the floor) and needed to change my shirt before it even went into the oven.
Prep as much as you can in advance. Doing as much as you can in advance means that you have more time to relax and enjoy your family on Thanksgiving Day. The night before the big event, I place stickie notes with the name of the recipe that will be served in the casserole dish and set aside serving spoons, set the table, and set up any seasonal decorations I want to use.
Make a AIP Thanksgiving day cooking schedule. I'm a list person. I make lists of things to do the week leading up to thanksgiving; lists of what to buy; list of who's coming; and menu lists. My husband thinks I'm nuts and I realize that it's borderline obsessive. However, it keeps me organized. At the very least, I'd recommend making a schedule of things to do and when for Thanksgiving day. The day gets hectic and I constantly check the schedule to see if I'm forgetting something or if I need to add something to the oven. I've skipped the schedule in thanksgivings' past and have also forgotten to make the gravy or the mashed potatoes aren't done until about an hour after the turkey. Planning the day out in advance keeps you on task so you don't need to think about it in the moment.
Only make a few dishes. The first year that my husband and I joined our families at Thanksgiving we had 20 different people and every single one of them wanted a particular dish on the table. We ended up with 17 side dishes and enough food for 50 people. It was ridiculous. I've learned to stop taking requests and stick to the traditional meal. We may switch out a few dishes from year to year but there are a few family favorites that are regulars ever year.
Have disposable containers ready for leftovers for your guests. I love thanksgiving but I don't want to be eating the same food for three days. I always have plastic, disposable containers ready for guests to take home leftovers. Or ask your guests to bring reusable and resealable containers that they can fill up and take home.
Don't experiment with extravagant dishes. Unless you have serious skills in the kitchen and an army of skilled helpers then I'd recommend keeping it simple. It can be risky to experiment on dishes where the recipe fails. It's a shame to spend time on a dish that tastes awful or goes straight into the trash because it's inedible. There isn't time for these screw-ups on thanksgiving. I recommend using the best ingredients and keeping it as simple as possible so that everything tastes great and your guests are happy.
Love seeing my delicious photos? You can also FOLLOW ME on FACEBOOK, INSTAGRAM and PINTEREST to see more delicious food and what I'm up to.
Did you enjoy this post? I love hearing your thoughts on my posts so please rate and comment below.
Download the Thanksgiving Planning Guide Here