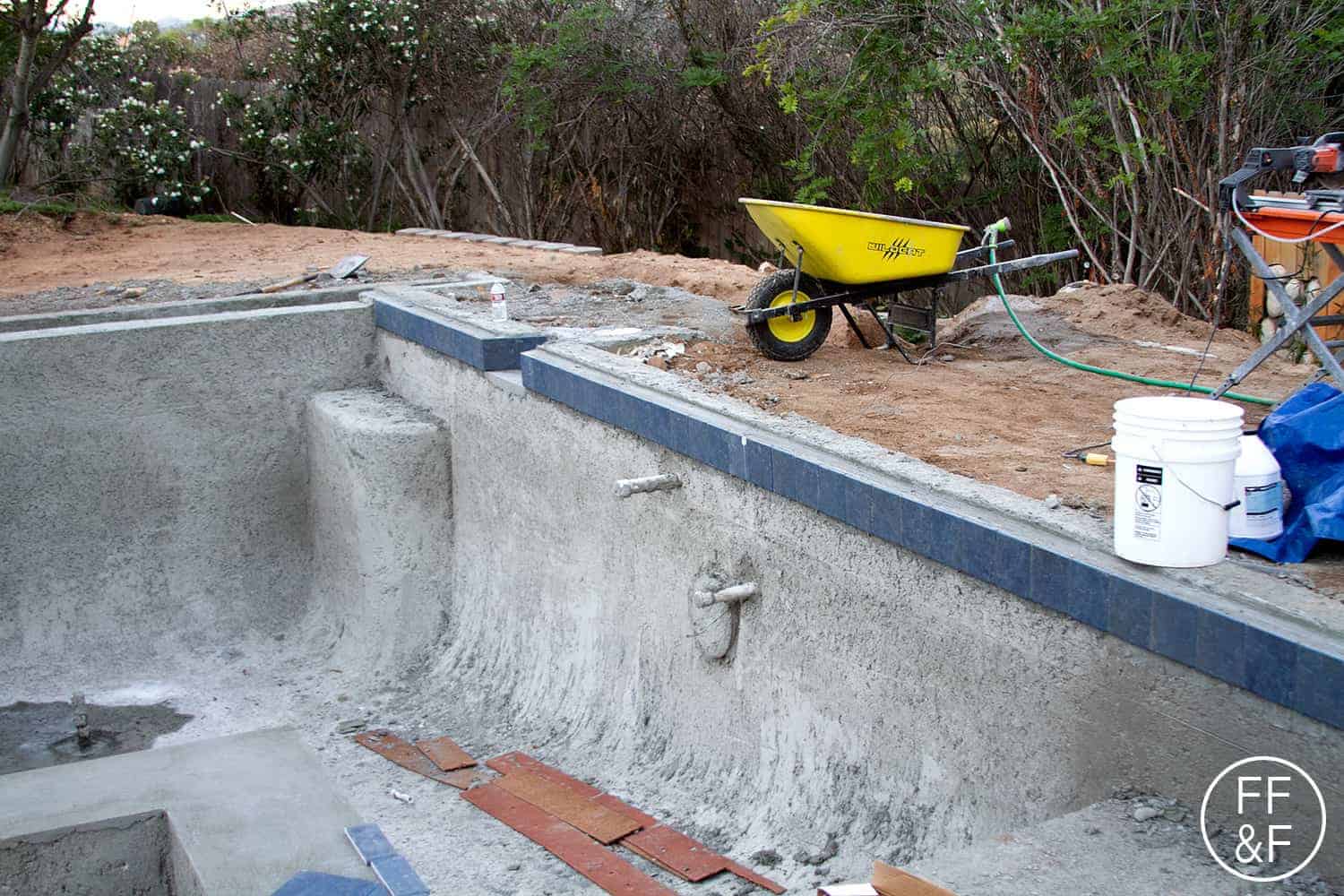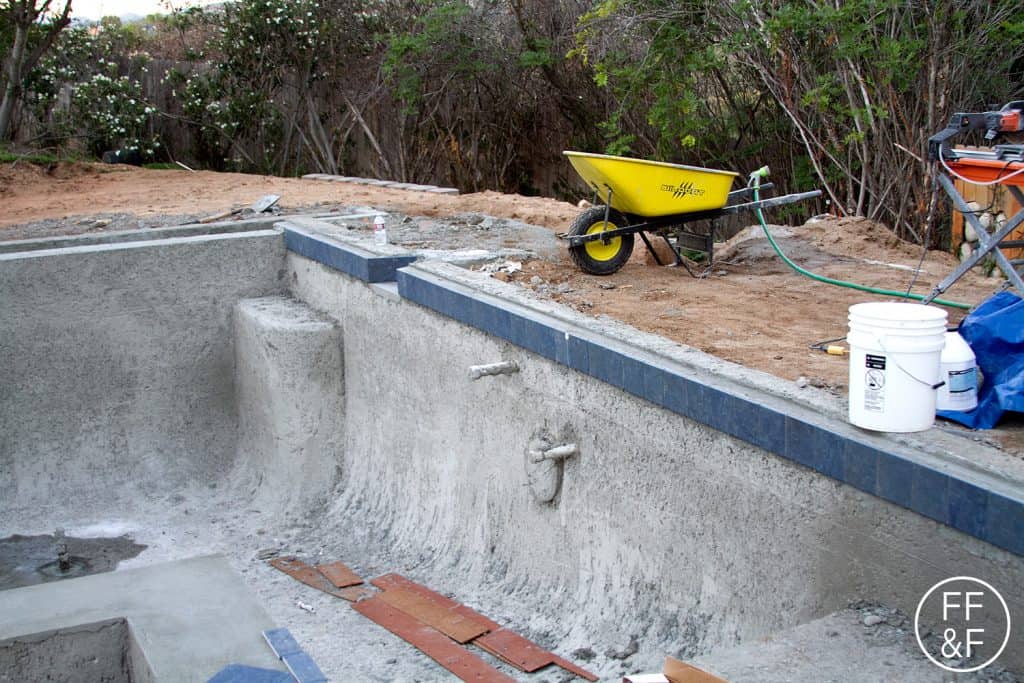 After the concrete finally set, we were able to move along in the next step of the swimming pool process, which is adding the tile and coping. Coping is the stone (or concrete) that is placed on the edges that surround the pool. If you want to sit on the edge of the pool, you're sitting on the coping.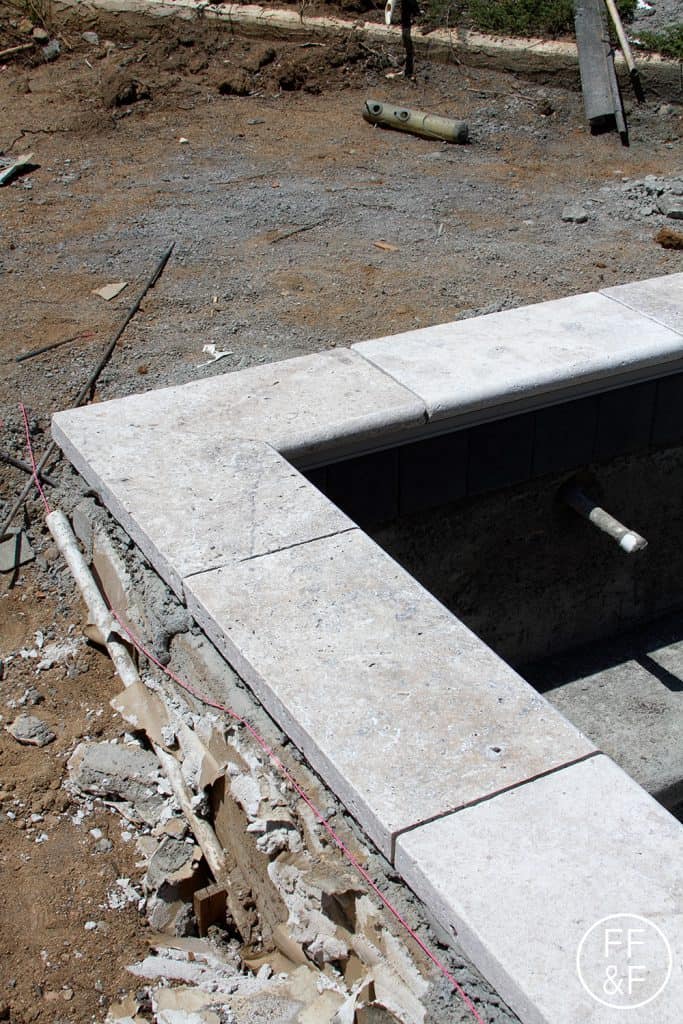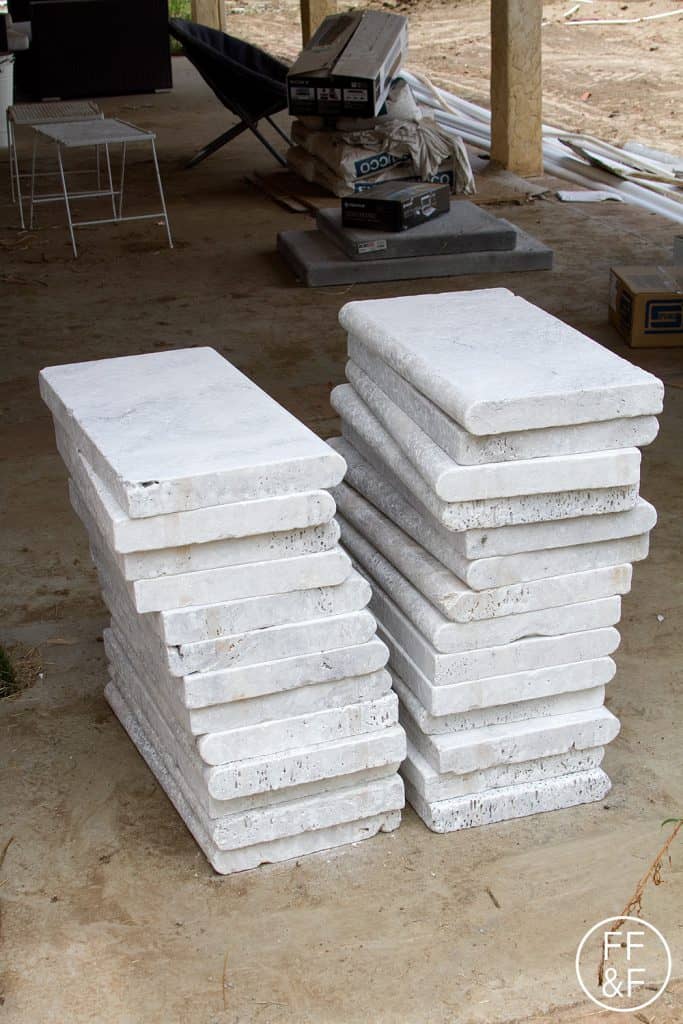 We decided to go with a travertine stone for our coping instead of concrete, as it was more affordable. We love the look of concrete but we liked the stone and since it saved us a few hundred dollars it made the most sense to us. Additionally, we were told that concrete coping has gone out of style. I'm not sure that applies in our situation as we are going for a more modern look. That being said, we are still conscious of resale. We just spent the last two years renovating our home and yard so we aren't planning on going anywhere just yet. That being said, we don't want to build something that would turn off a potential buyer when the time comes. This is a big motivating factor in a lot of our renovating decisions. We built to fit our needs but won't overbuild for the area. We also realize that we are in a suburban area that may not appreciate our style so we need to walk a fine line between our modern sensibilities and what's expected in the area which is, what I like to call 'San Diego Traditional.'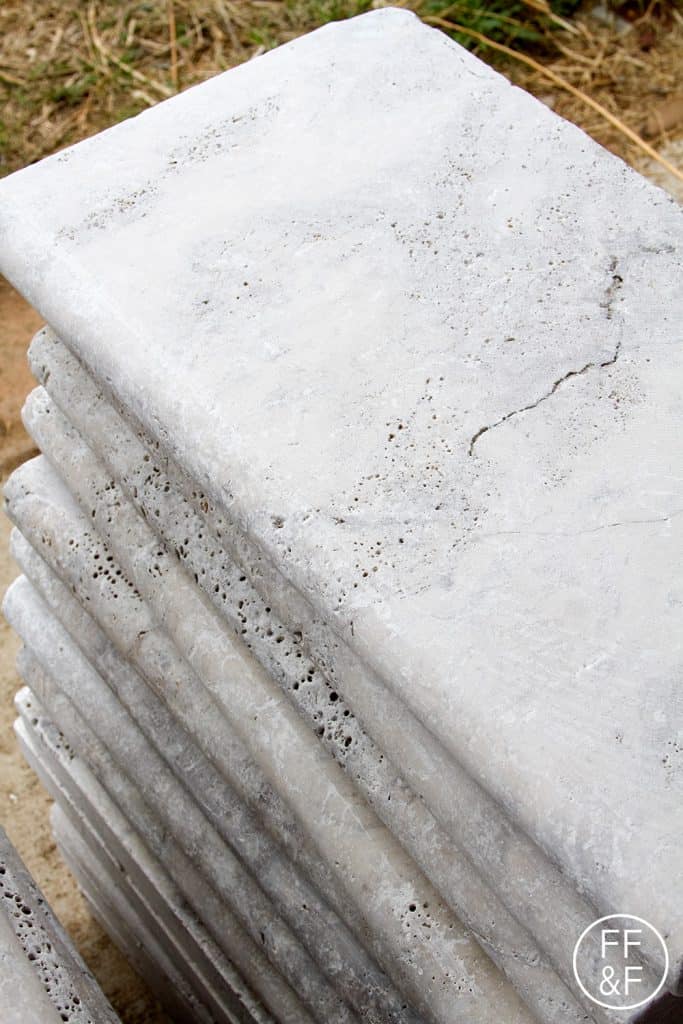 Travertine is a natural stone, which comes in a few different varieties for pool coping. We saw a few small samples and thought that we had made a decision about the coping. Then we went to a tile store and say a few more large slabs and it totally changed our mind. It was a shocking variation from sample to sample. I would highly recommend making sure that you see more than one sample before making a decision about coping when it comes to travertine. We also sprayed the samples with water to see how the look and colors would change. It was a huge difference. Most of the samples were covered in dirt and it muted the actual color of the stone.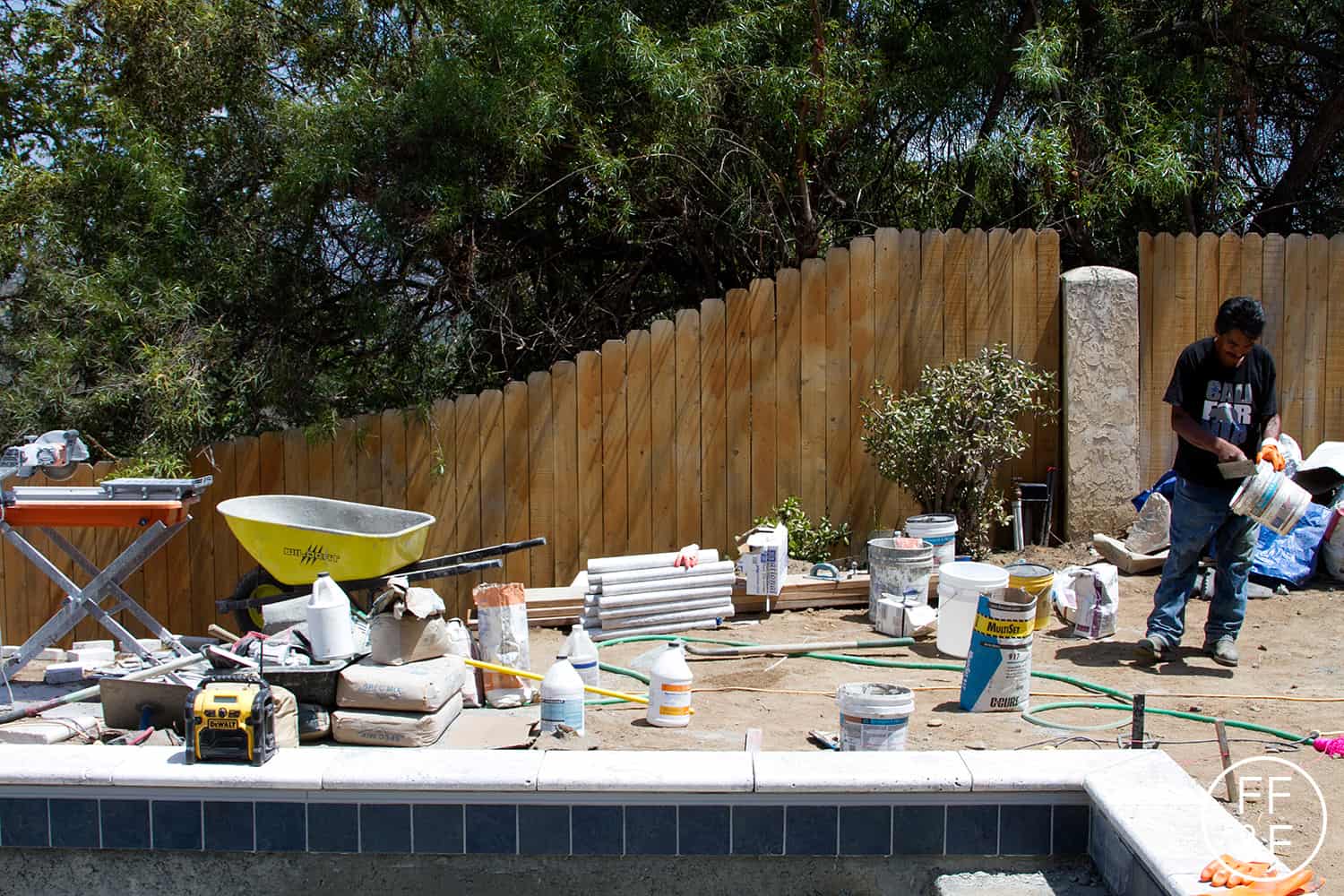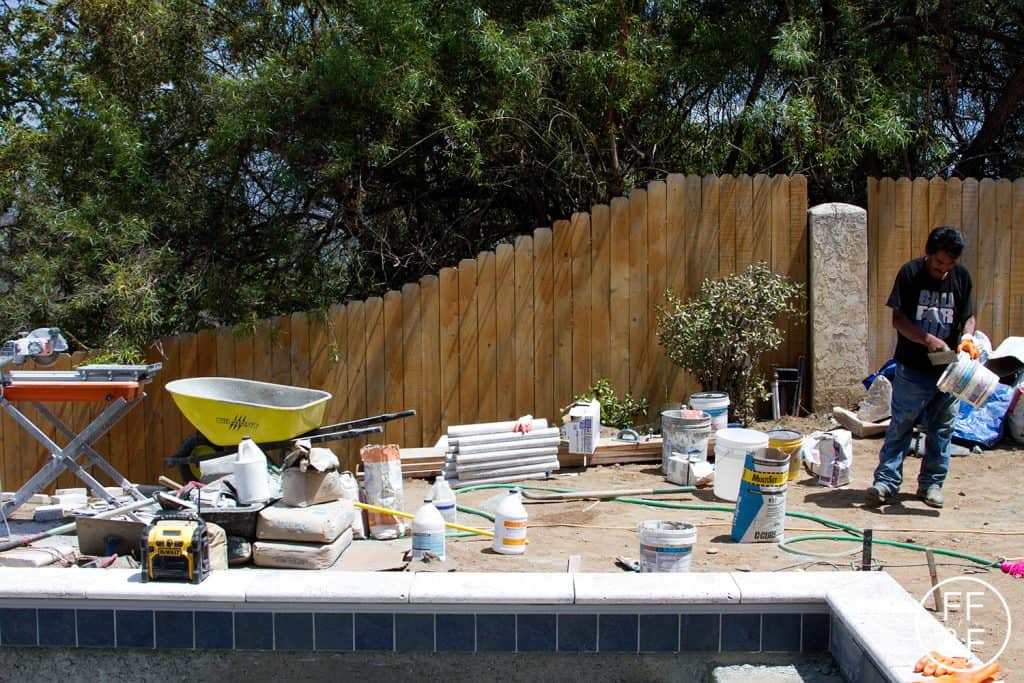 We've picked out a lot of tile in our home renovations but we've never done it for a pool. It's a much different application than a bathroom or kitchen tile. We had no idea what would match our style, the design of the backyard or what's best for a pool. San Diego Pools guided us somewhat but there were so many options that it really felt like the most overwhelming decision we had to make in regards to the pool. We ended up going to a pool supply store that had tiles on display and started chatting up a fellow pool owner that was refurbishing her pool. She was a wealth of knowledge. She said to stay away from small tiles that required a lot of grouting. The grout gets dirty and is impossible to clean. She recommended larger tiles.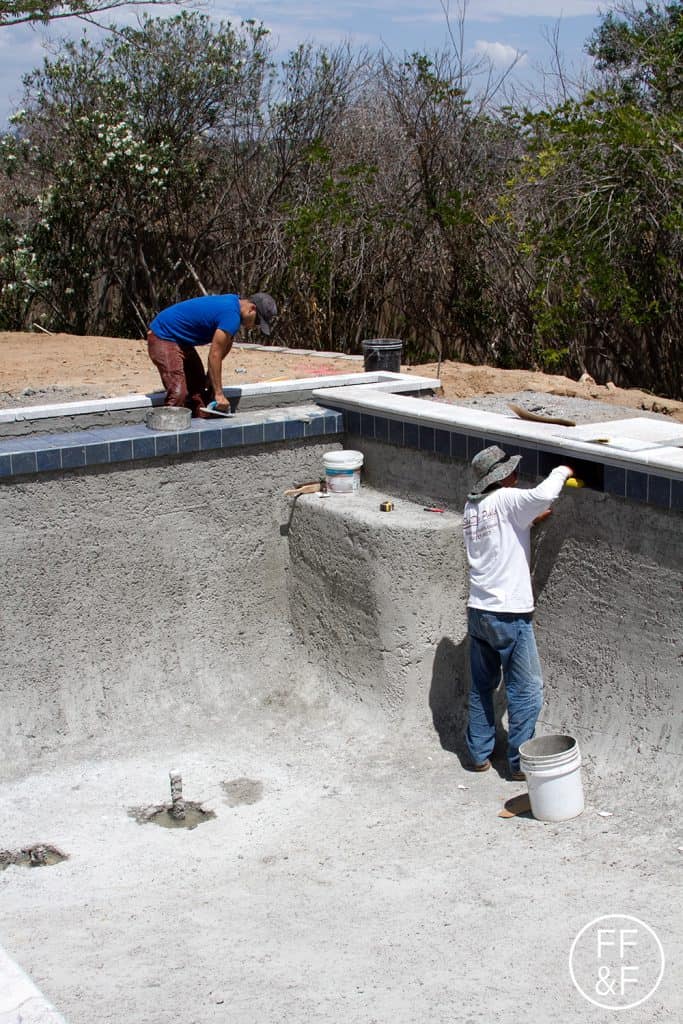 We love the look of larger rectangle tiles but they are almost nonexistent for pools so we decided to go with the larger square tiles.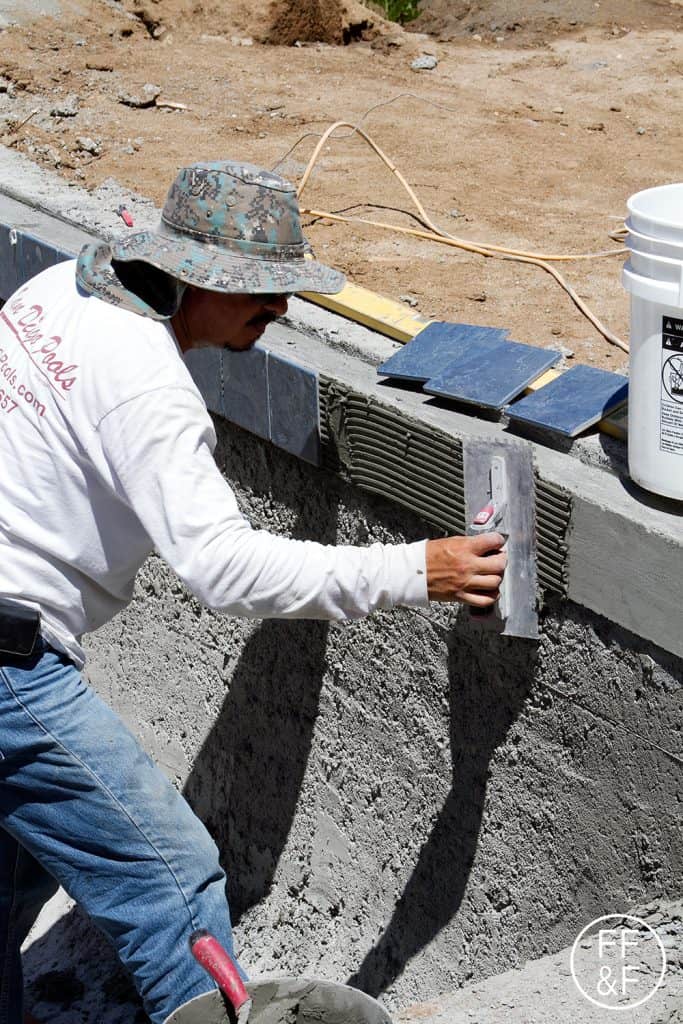 We wanted a neutral color so were leaning towards blues, grays and beige. We ultimately choose a dark blueish/gray tile. I'm not sure how this will look once water is in the pool but so far I'm satisfied with the look.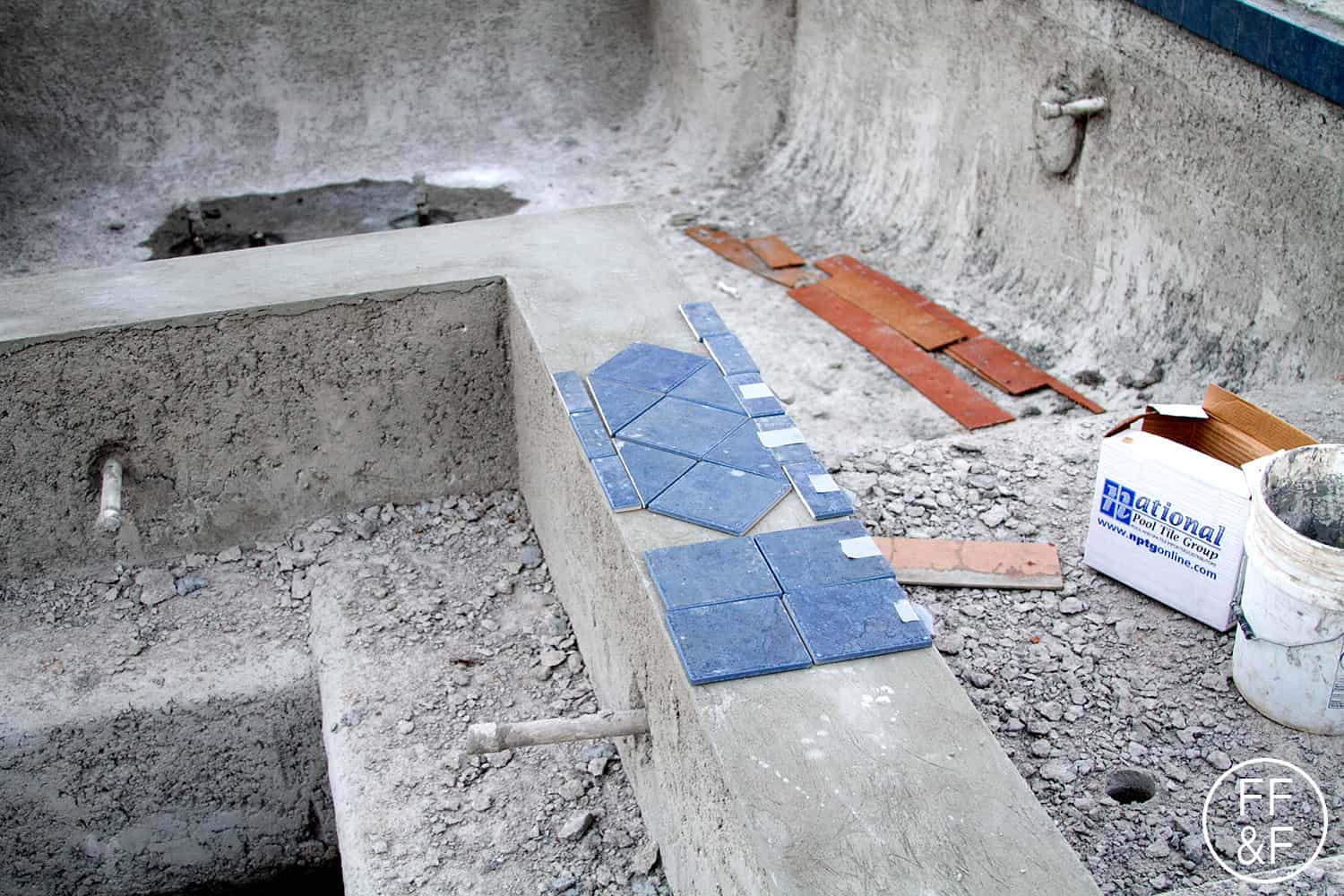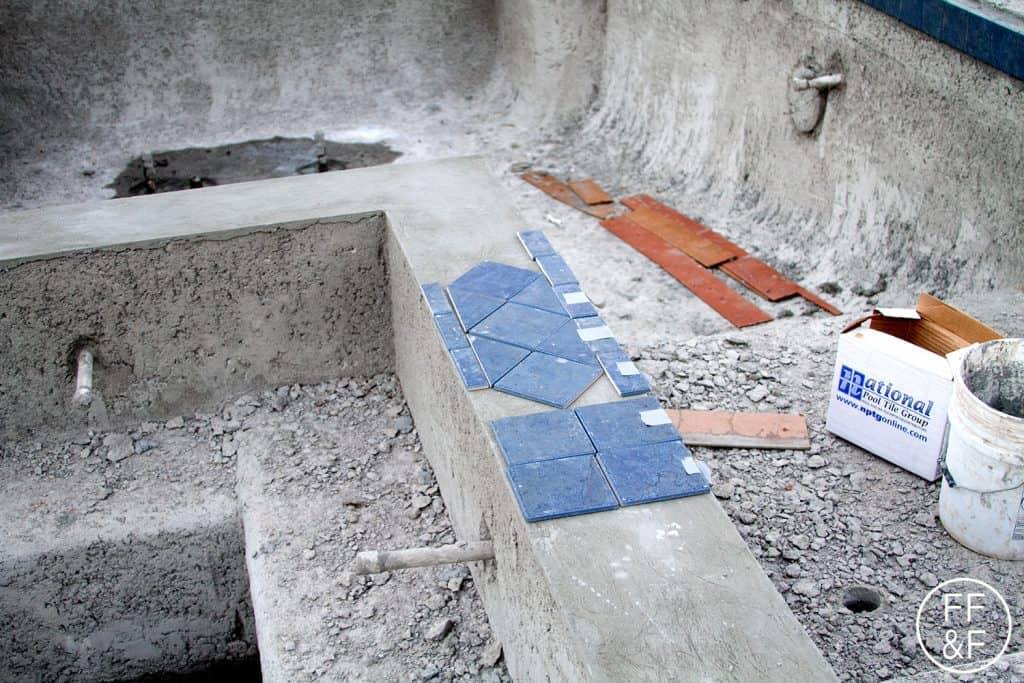 San Diego Pools generally lays the tiles in a diamond pattern around the pool. We weren't aware of this and just happened to ask the guy doing the tile work. The diamond pattern was a little too traditional for our tastes and instead chose a brick pattern.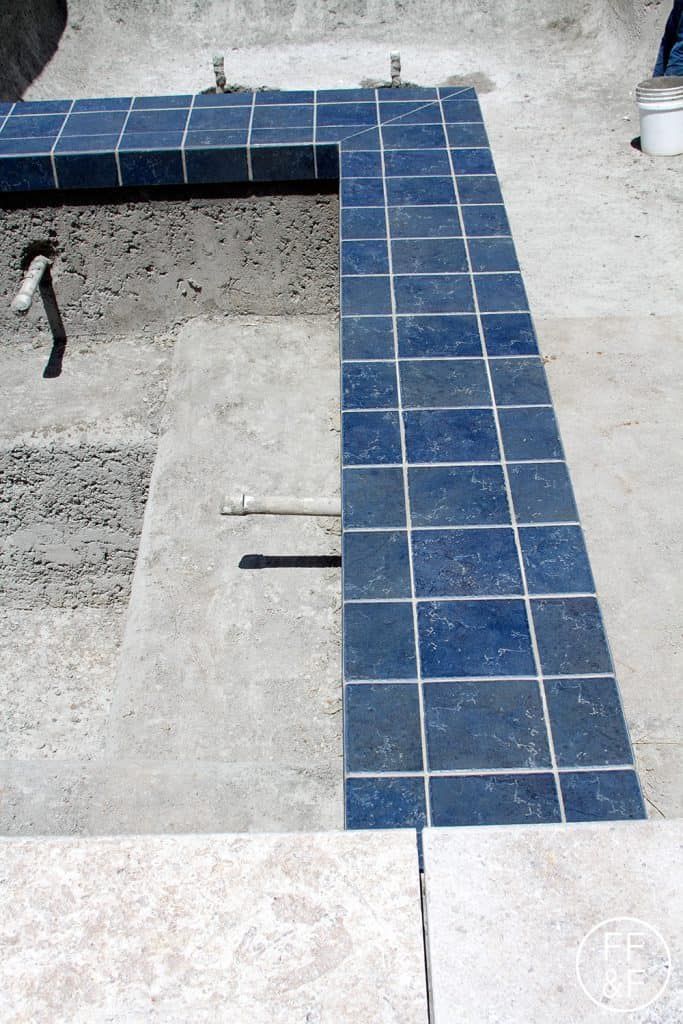 Stay tuned for the next step in our renovation, which is Drainage, Retaining Walls, Pavers and Turf! In the meantime, be sure to follow along the renovation on instagram using the hashtag #BethHomeProject.
If you missed my last post, check out Front and Backyard Renovation: Concrete.