When the flu virus strikes, there's not a whole lot you can do but let your immune system fight it off. This Honey Lemon Throat Soother will help calm you sore throat and boost your immune system to help make flu season a little bit easier.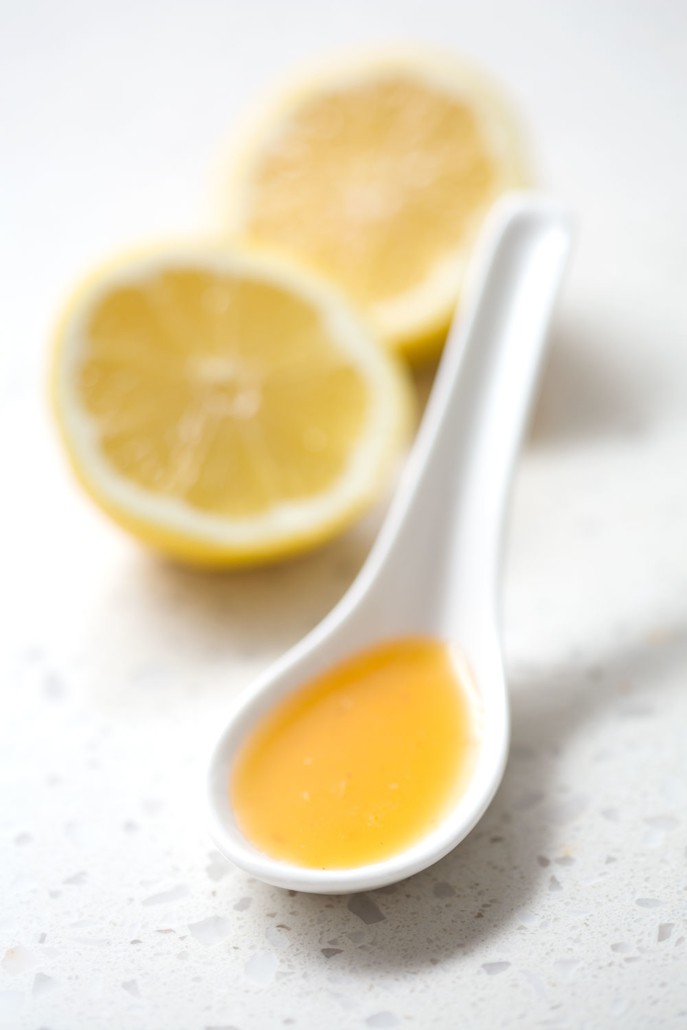 Flu season hit us hard this year. My son spent a month going from one virus to the next. We started with the stomach flu (with fever too!), then a cold, then croup and finally an eye infection (think pink eye but grosser). Then he passed it onto my husband and I. It's been a looong month.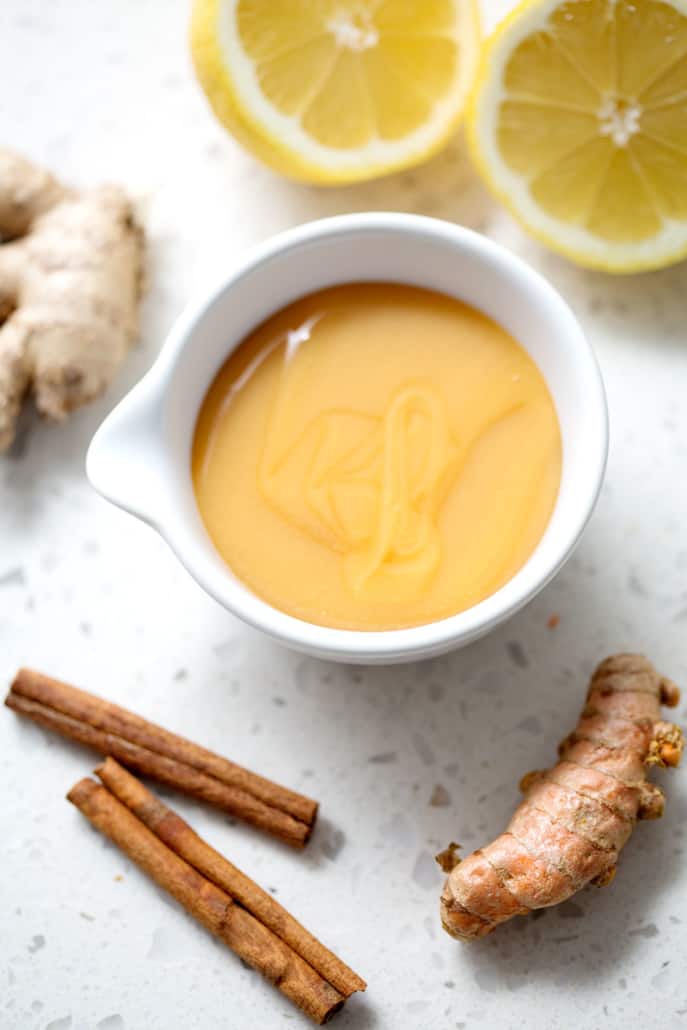 When is flu season?
Flu season can last from October to May. That's 9 months! Although with young children, it feels like flu season is all year long.
The flu is also a virus so it's something that your body needs to fight off on it's own. Treatments are generally to treat the symptoms to make you more comfortable to give you body time to heal.
I'm usually the only sick one in the family. My husband goes years with nothing more that a cold and my son never had the flu (stomach or otherwise) before. So this was quite a shock.
I can't believe how unprepared I was for flu season. Never again.
Here's what I'm doing next time the flu hits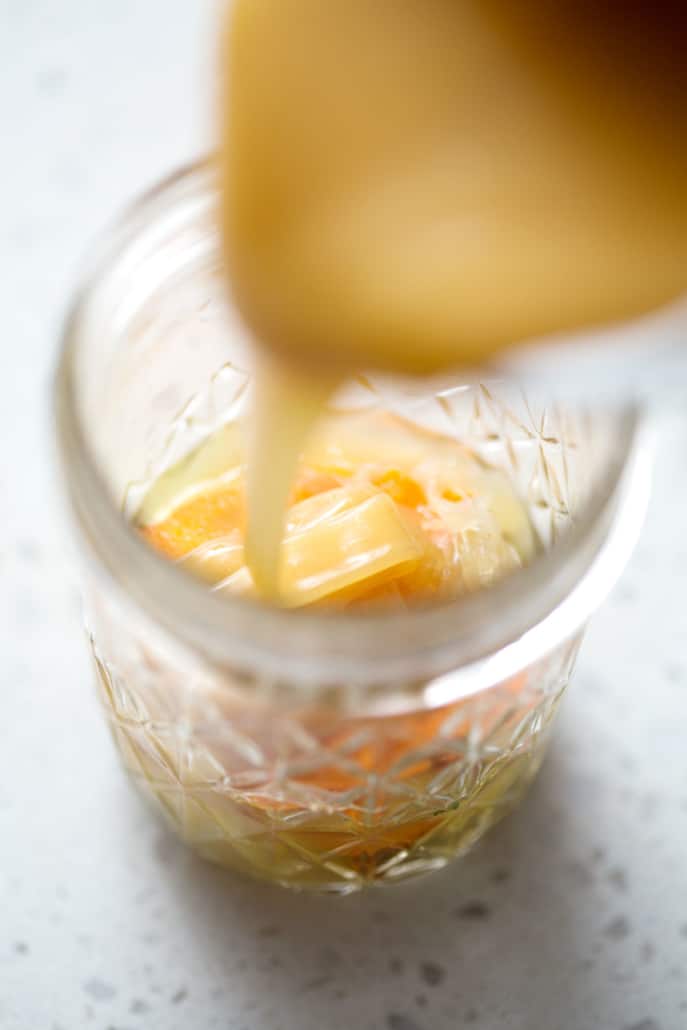 How does the Honey Lemon Throat Soother work?
A sore throat is an inflammatory response to allergens, bacterial or viral agents, or environmental irritants. The anti-inflammatory properties in honey can help relieve the pain.
Honey is an amazing natural resource with healing properties. It has antimicrobial, antiviral and antioxidant properties to help fight off a flue virus or bacterial infection. Manuka honey is known to have even stronger antibacterial properties.
Lemon is loaded with vitamin c and antibacterial properties, which can decrease the severity and duration of the common cold. Just be sure not to overdue it with the lemon because it's acidic and can be irritating.
The health benefits of eating ginger root are that it's an antimicrobial, anti-inflammatory and has antioxidant properties similar to manuka honey.
Turmeric is another anti-inflammatory and antioxidant. Similar to honey, apple cider vinegar has antibacterial properties. Both of these will help boost your immune system, kill those germs and calm your itchy sore throat.
All of these natural products that can be found in your kitchen pack a punch when you're sick. It's multifaceted natural approach to treating sore throats and fighting the flu virus.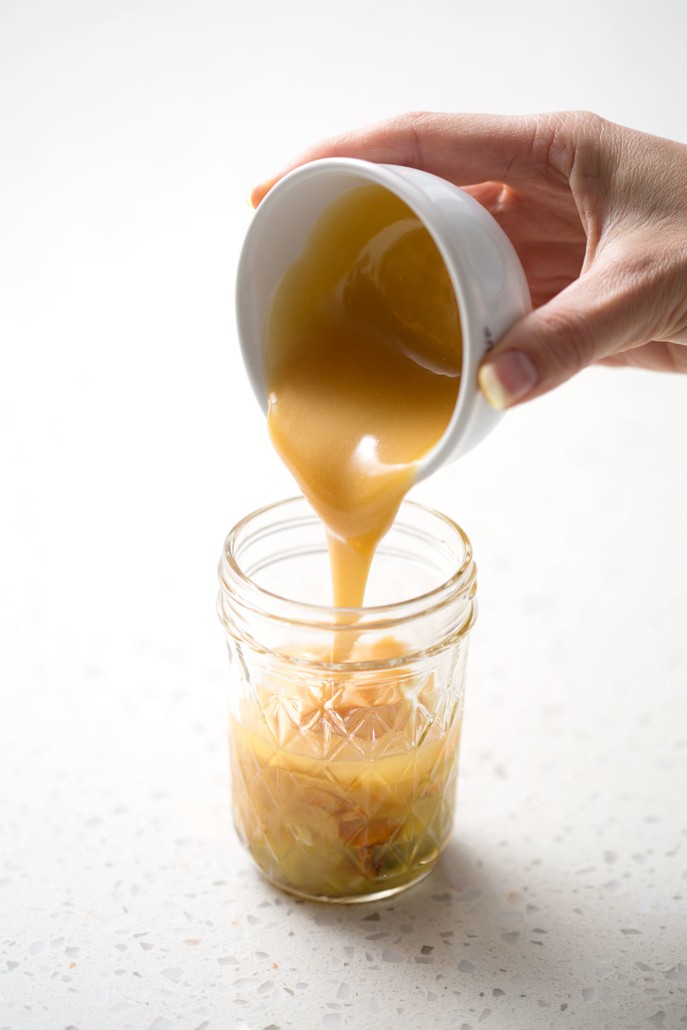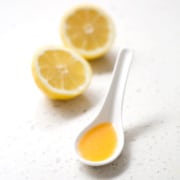 Print Recipe
Honey Lemon Throat Soother
This Honey Lemon Throat Soother will not only soothe sore and scratchy throats but also has some antimicrobial, antiviral and antioxidant properties to help beat your cold or flu. This recipe is allergy friendly (gluten, dairy, shellfish, nut, egg, and soy free) and suits the Autoimmune Protocol (AIP) and Paleo diets.
Ingredients
1

large Lemon

juiced

2

inch knob

Ginger

thinly sliced

2

inch knob

Turmeric

thinly sliced

1

Cinnamon Sticks

broken in half

1

tablespoon

Apple Cider Vinegar

1/2

cup

Manuka Honey
Instructions
Add all the ingredients to a small mason jar.

Shake and then put in the fridge for 24 hours.

The honey will become thin and ready to use once it's combined. You'll need to shake the jar occasionally to keep it from settling.

To use add a few tablespoons to a cup of tea or a teaspoon as needed to soothe a sore throat or tame a cough.
Notes
This lasts for about 3 weeks in the fridge.
Nutrition
Serving:
1
tablespoon
|
Calories:
145
kcal
|
Carbohydrates:
39
g
|
Protein:
1
g
|
Fat:
1
g
|
Saturated Fat:
1
g
|
Sodium:
3
mg
|
Potassium:
91
mg
|
Fiber:
2
g
|
Sugar:
36
g
|
Vitamin C:
15
mg
|
Calcium:
18
mg
|
Iron:
1
mg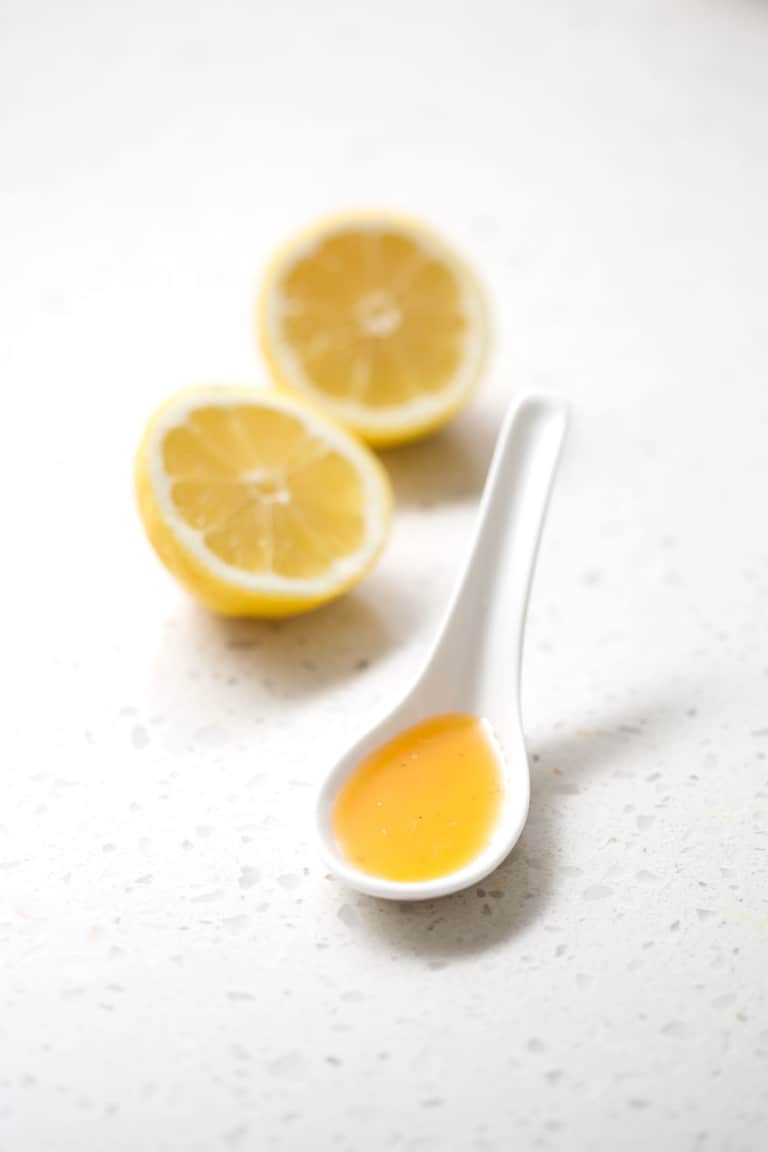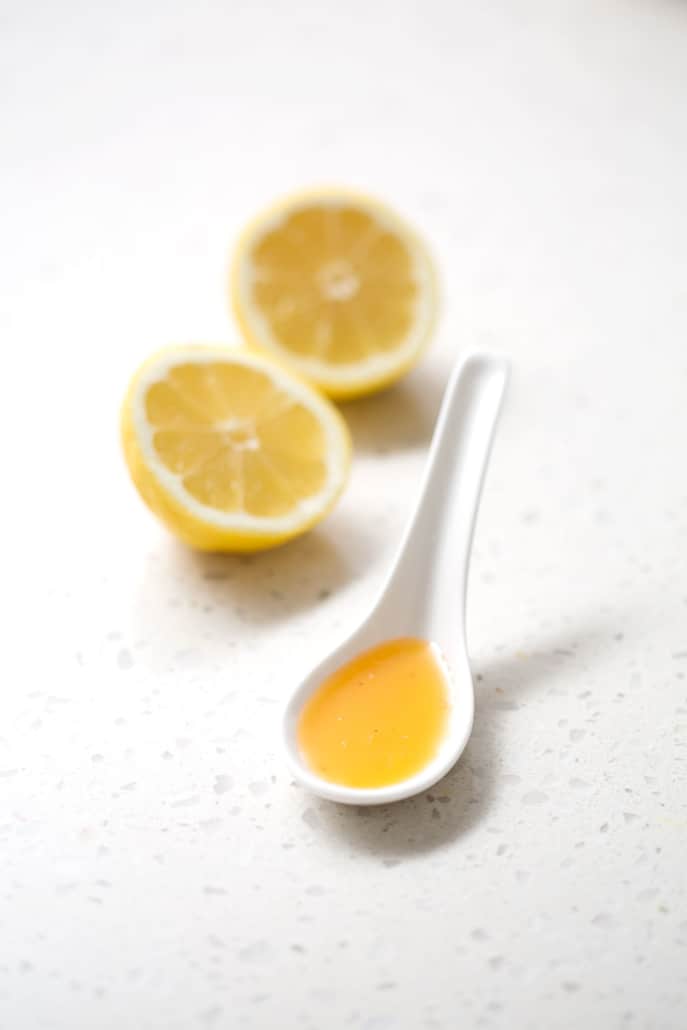 Do you use home remedies like this Honey Lemon Throat Soother when you are sick? Tell me your favorites in the comments below.