Is honey gluten free? Yes, it's naturally gluten free. However, there is always a risk of cross contamination during manufacturing. If you're sensitive to gluten, there are a few things to watch out for.
Does honey have gluten?
The short answer is, no. Honey is a naturally gluten free product. However, not all honey is the same. It really depends on where honey comes from plus how and where it's been processed.
Generally raw honey is as close to honey from the hive as you will get in stores. It's the least processed honey and does not contain any additives which makes it the least likely to contain gluten from cross contamination.
However, it's very important that you always read the ingredients on the products that you purchase. Just because something like honey would logically only include one ingredient, doesn't make it so. You'd think that you wouldn't need to dig deeper into the ingredients. But cheaper versions of honey may be heavily processed and cut with corn syrup or barley malt extract. All of which could contain gluten. And in the case of barley malt extract, definitely contains gluten.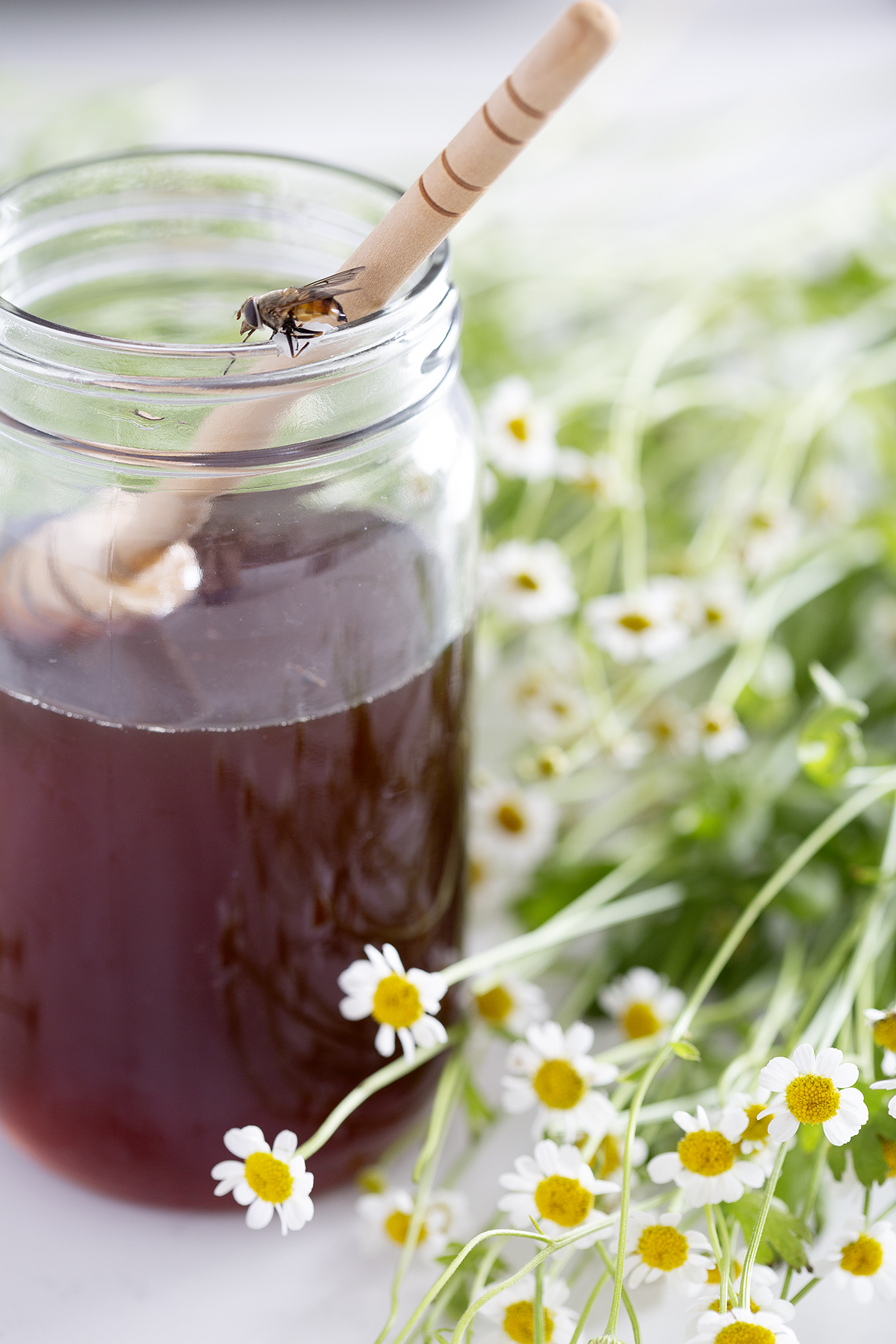 There's also the risk of cross contamination if the honey isn't processed in a gluten free facility. If you're extremely sensitive to gluten even trace amounts of gluten could cause issues.
Brands can and will change their manufacturing process/ingredients without notice so it's best to be vigilant regarding ingredients and packaging.
If you have a gluten intolerance or suffer from celiac disease, then it's best to read labels, research brands and use only those products which you trust.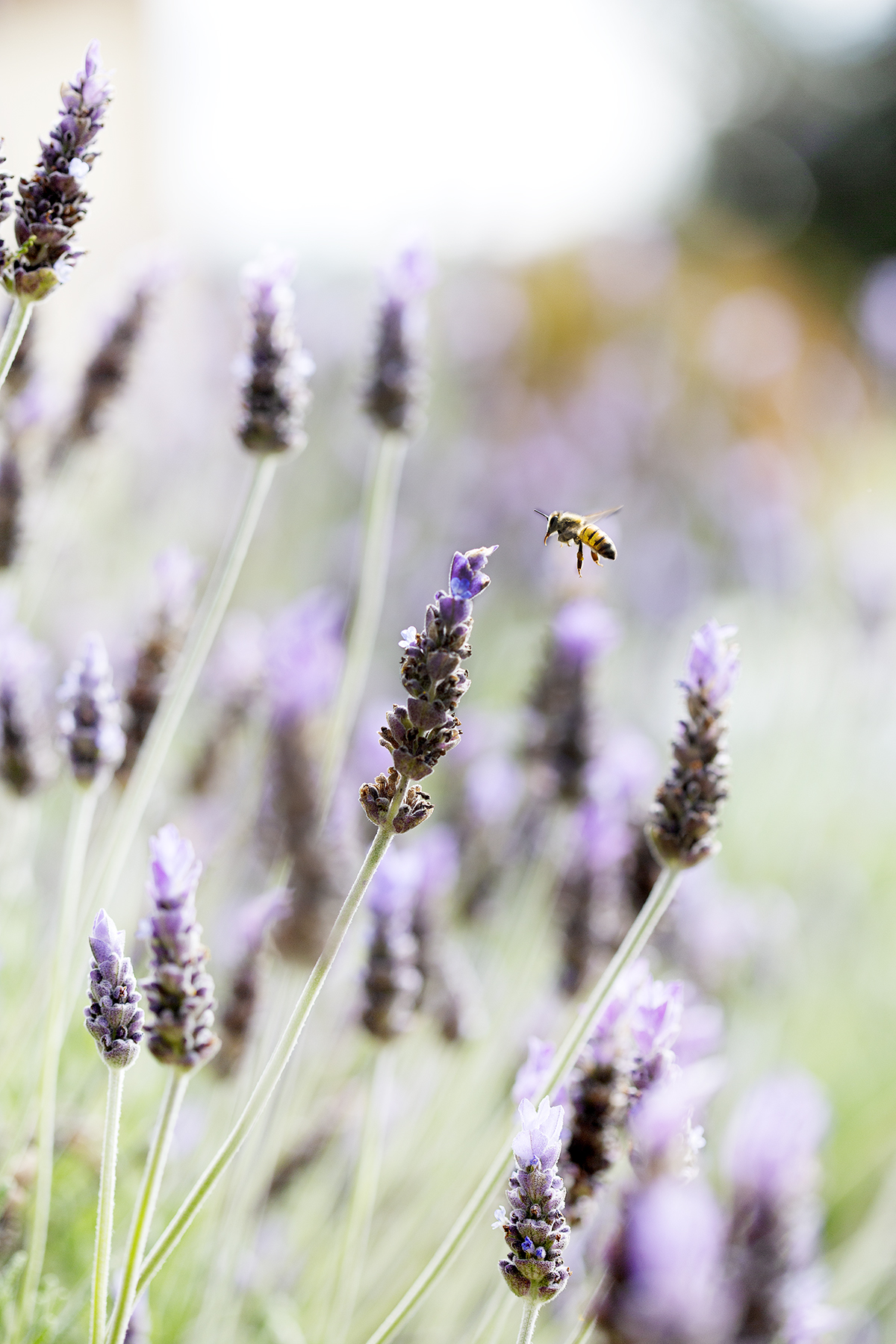 What is honey?
Honey is the nectar of flowers that is made by bees. Bees collect the nectar and then bring it back to the hive. They regurgitate the nectar and pass it to the hive bees which process the nectar. The process of continued regurgitation is what creates the honey. Try not to think about honey being bee vomit too much otherwise it just won't taste as sweet.
Bees produce honey as food for their larvae and for themselves during long winters or lean periods. Luckily, they generally produce too much which is why we get to enjoy it as well.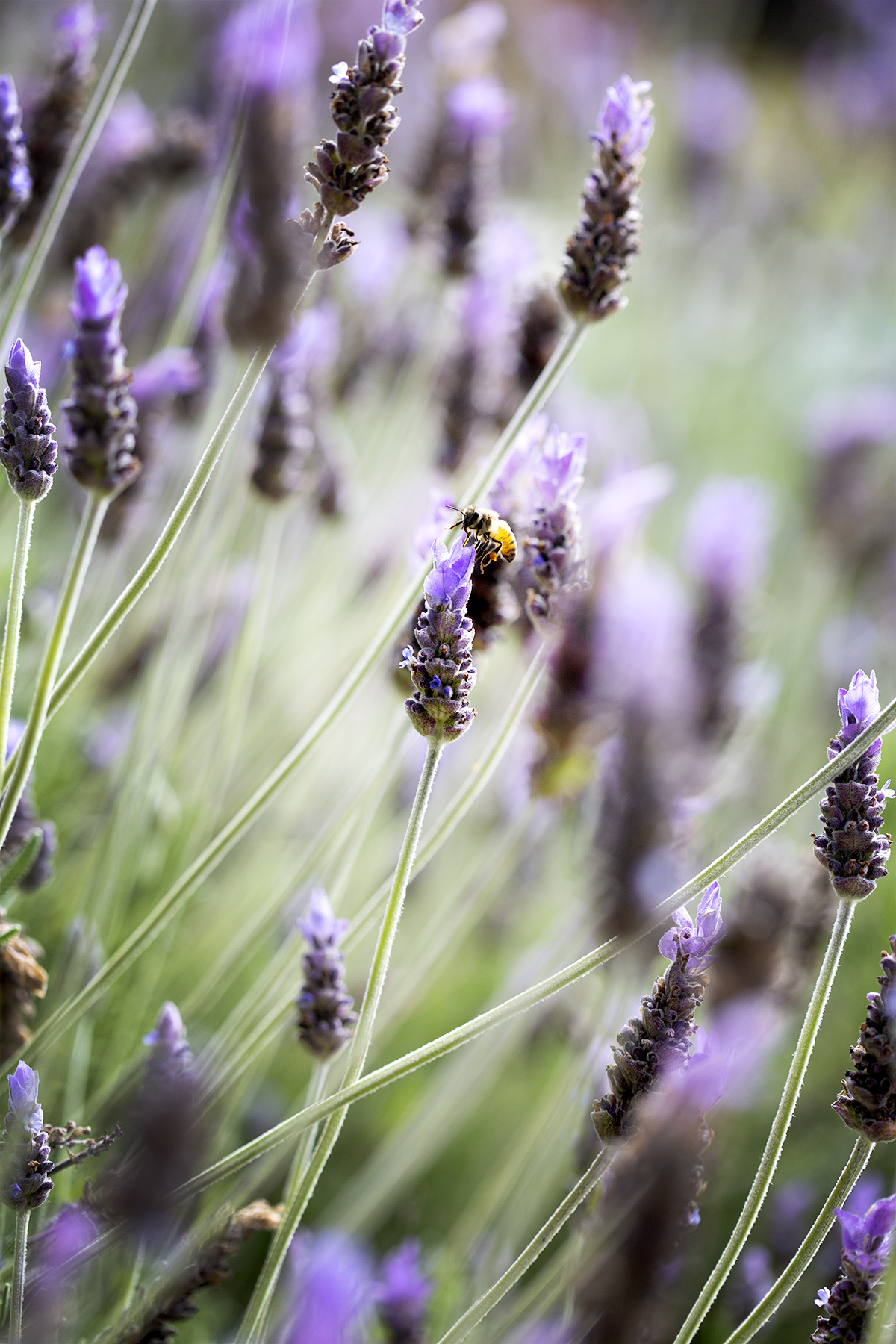 Does honey have health benefits?
In moderation, yes, honey does have nutritional value and health benefits. While honey is most commonly thought of as a natural sweetener, it's been used for medicinal purposes for thousands of years.
While honey does have a very high fructose content (about 45%) and contains about 64 calories per tablespoon, it also containers a range of micronutrients (like sodium, calcium, magnesium, phosphorus, copper, iron, manganese, zinc, niacin, vitamin c, and riboflavin, just to name a few!) [source]
Historically, honey has been used in wound care, to treat coughs, and has antimicrobial, antiviral and antifungal properties. [source]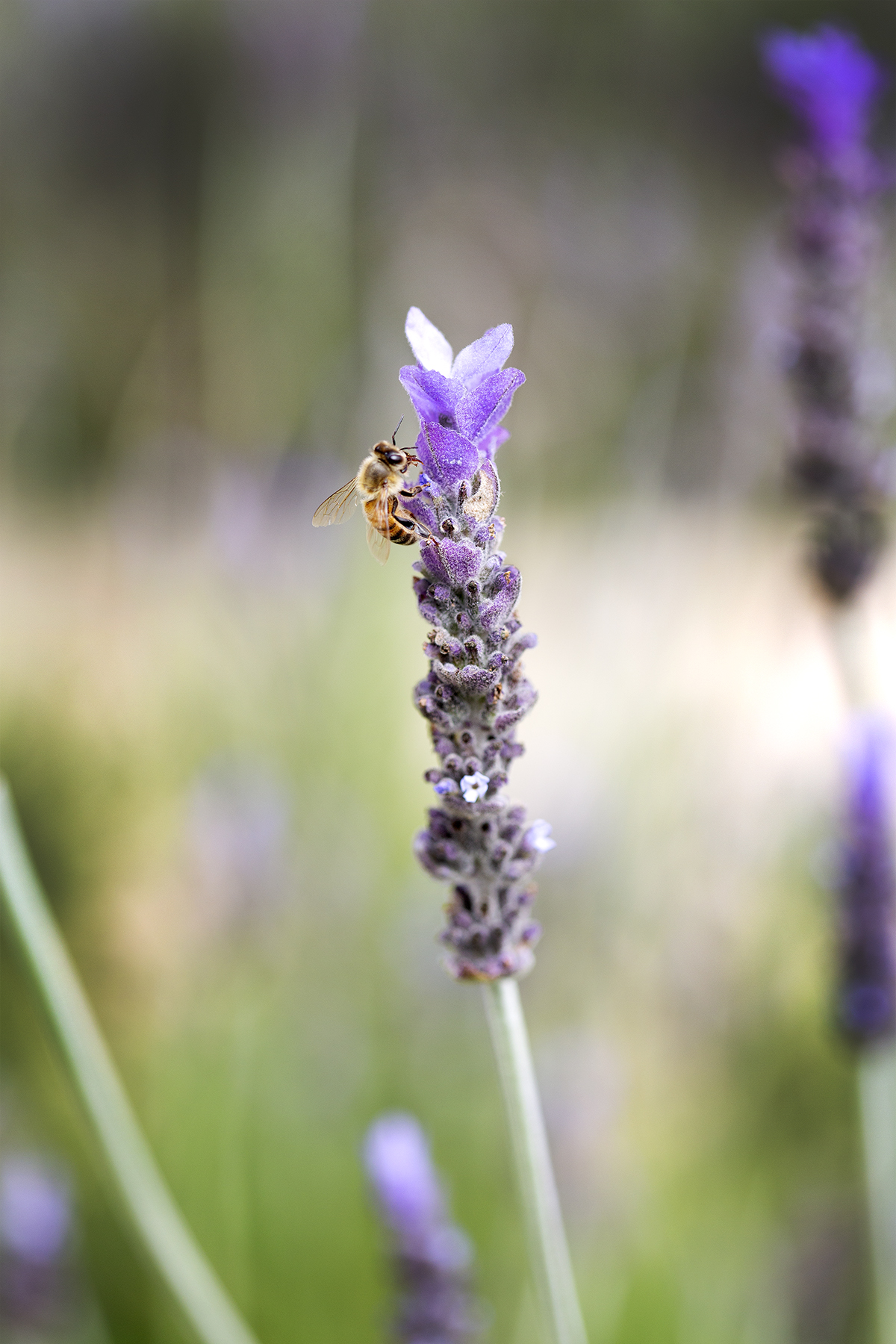 Is honey safe for celiac sufferers?
People that suffer from gluten sensitivity and celiac disease, can generally consume honey if it hasn't been contaminated with gluten. The concern with honey is for those with celiac disease is the risk of honey cross contamination.
The Risk of Cross Contamination
Cross contamination is a huge issue for those with celiac disease or gluten intolerance.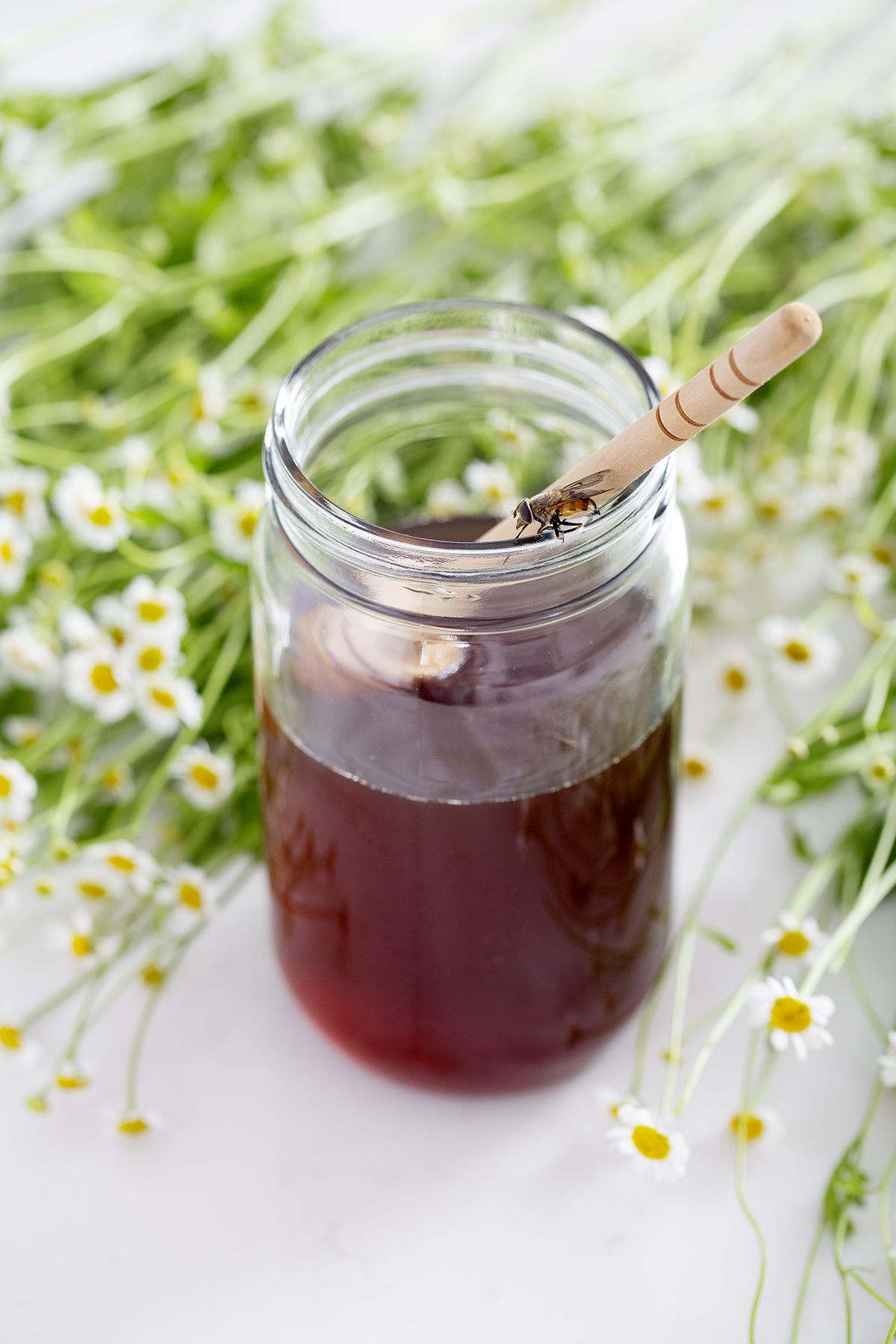 Honey is at risk of cross contamination during manufacturing. While honey should be a single ingredient product, mass production and manufacturing can introduce trace amounts of gluten into a product. If the honey isn't produced in a dedicated gluten free facility or even a gluten free line, then there's opportunity for gluten to contaminate the product.
Keep in mind that if you are purchasing local honey that is bottled in the beekeeper's home kitchen, there's a chance that it could also contain gluten. If the kitchen is not gluten free then trace amounts of gluten could end up in your honey.
It's best to follow the same guidelines and take the same precautions you would with any other food to ensure that whatever honey you purchase is gluten free.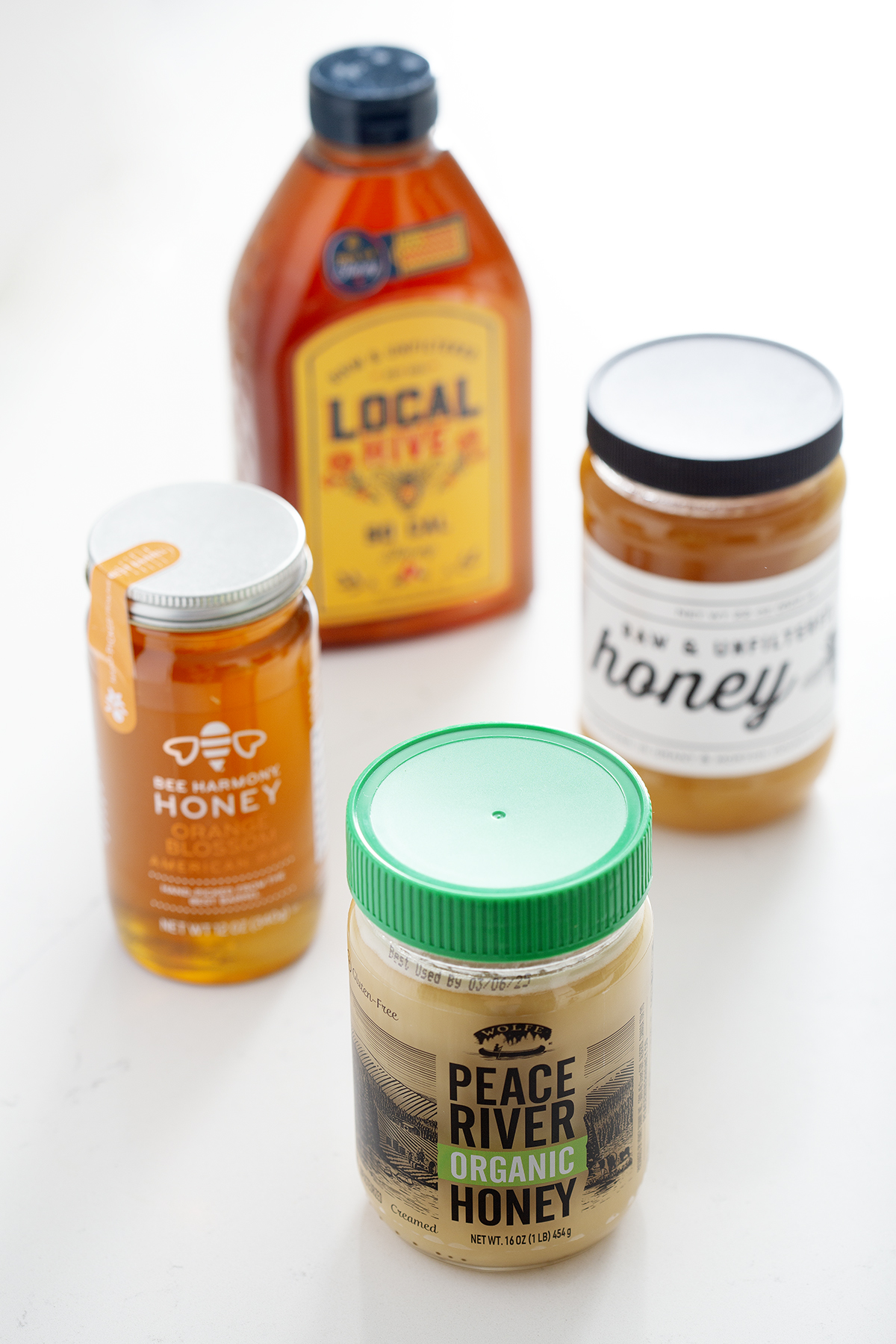 Brands of honey that are considered gluten free
At the time of writing this post (November 3, 2023), these brands offer gluten free honey. However, please keep in mind that brands change their manufacturing processes and ingredients often and without notice. Please check and read labels before you make a purchase.
Here are the brands that are certified gluten free:
Here are brands that manufacture their honey in allergen free facilities: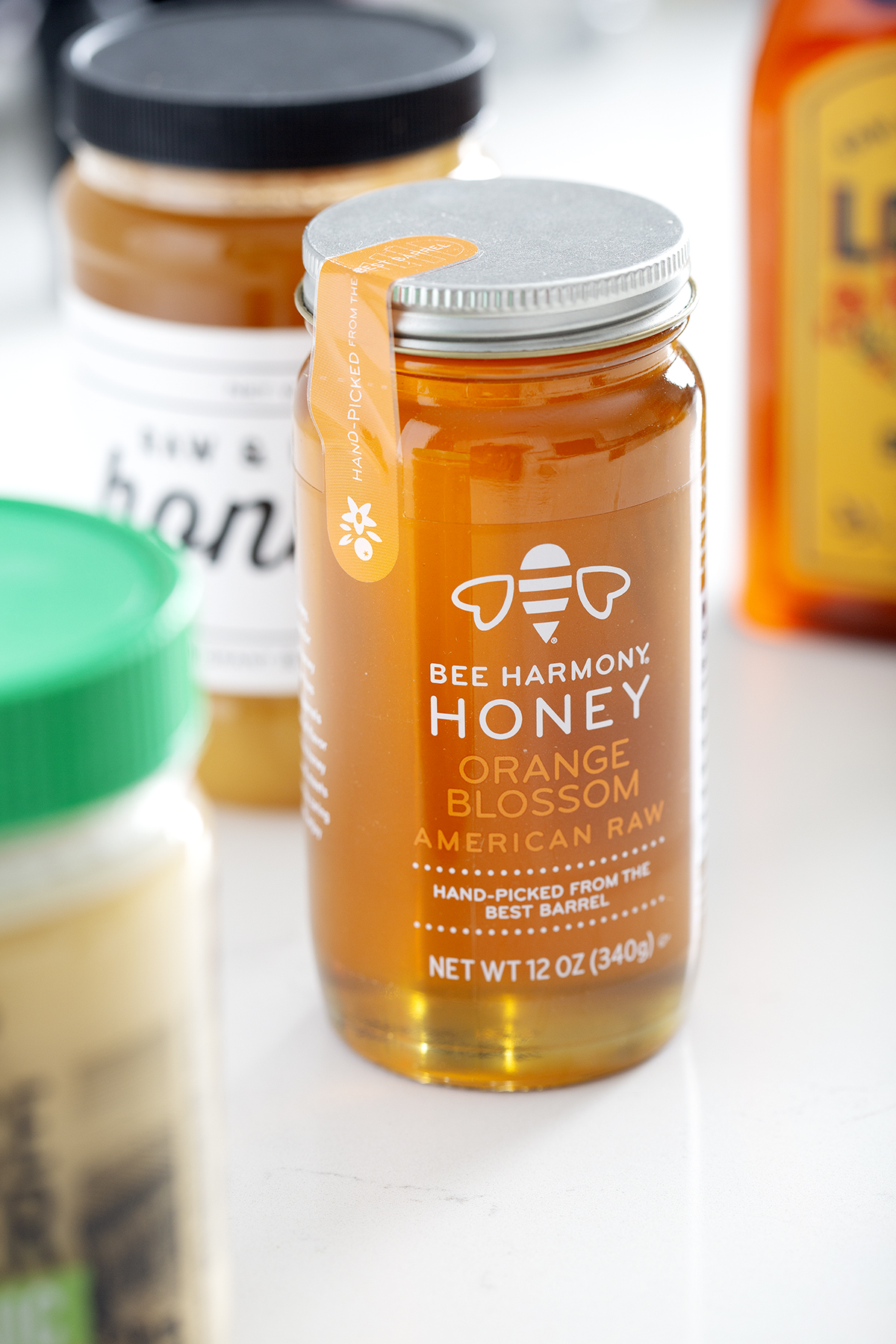 Here are brands that manufacture their honey in gluten free facilities: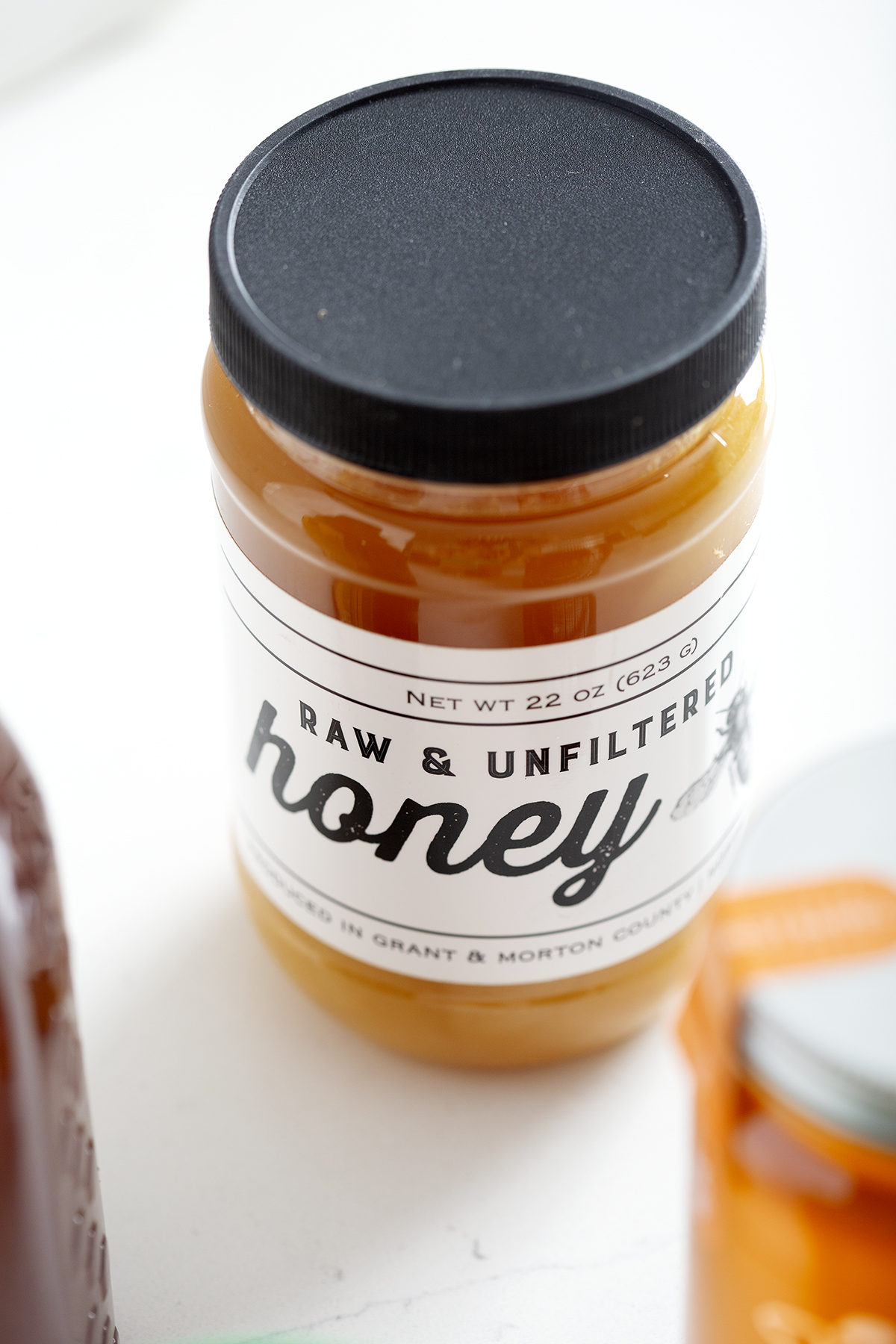 Here are the brands that only produce honey.
Please keep in mind that this isn't a complete list of gluten free brands. I reached out to dozens of brands, and these are the brands that either responded or had gluten free statements on their websites by the time of publishing this post.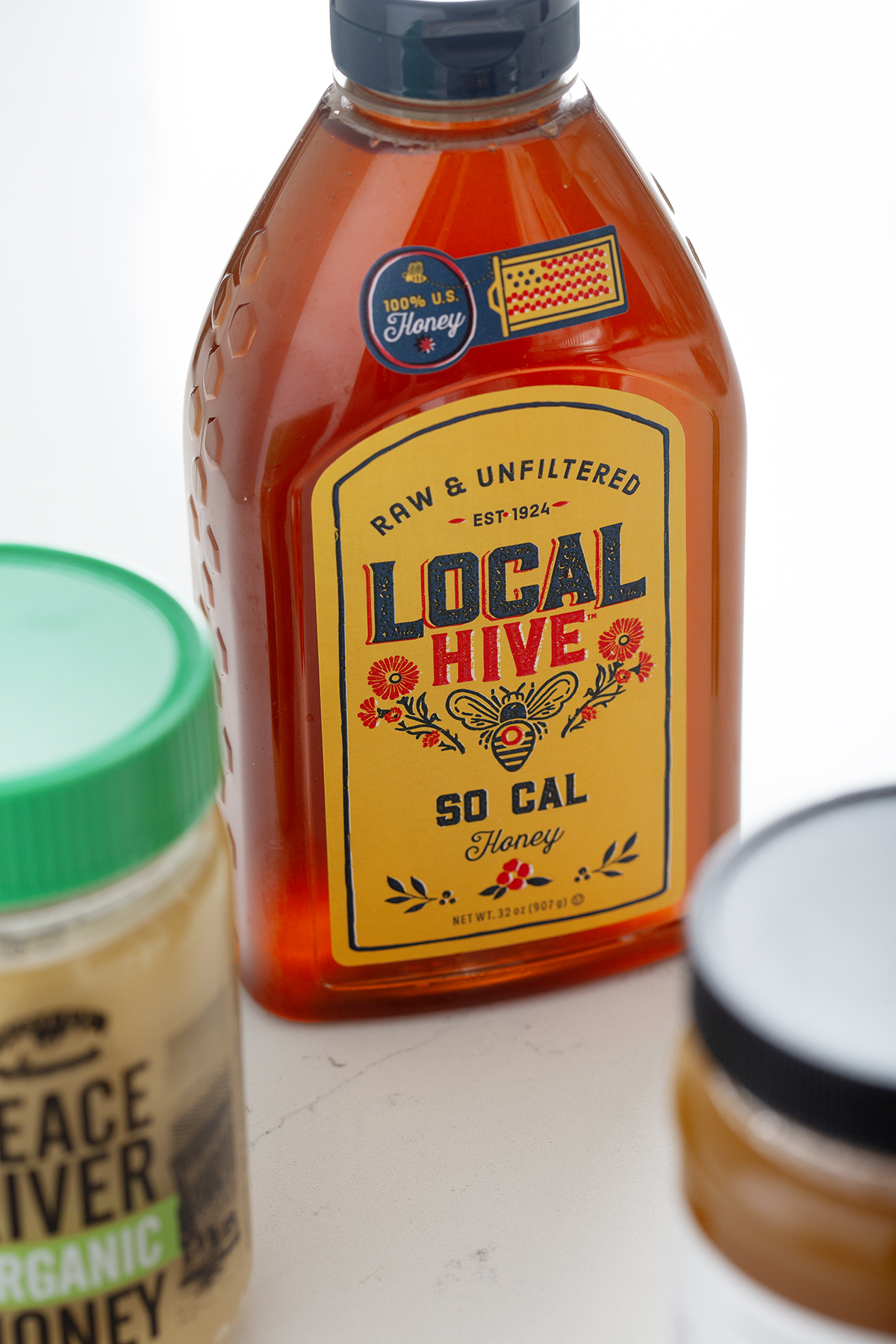 FAQs
Is raw honey gluten-free? Raw honey is honey that has not been pasteurized or heated. It also means that it has been diluted with corn syrup, sugar or another sweetener. Raw honey is only filtered to remove debris or pieces of honeycomb. Raw honey is the closest to the hive as you can get. If raw honey is processed in a gluten free environment, it's most likely to be gluten free.
Is honey powder gluten free? Honey powder is dehydrated honey. However, it's almost never just honey. It usually contains additional ingredient like corn syrup or maltodextrin. The additional processing and ingredients mean that there is more opportunity to introduce gluten into the product. It's a good idea to only use a product that clearly states its certified gluten free, made in a gluten free facility and does not contain additional ingredients.
Is buckwheat honey gluten free? Buckwheat is gluten free. Despite the name, buckwheat is not even a grain or related to wheat. It's classified as a flowering plant or pseudo grain. Therefore, it's safe to consume buckwheat honey on a gluten free diet if it's certified gluten free or processed in a gluten free facility.
Is flavored honey safe on a gluten free diet? Flavored honey can be an issue when on a gluten free diet. If the flavoring contains grains, then it's likely to also contain gluten. Also introducing any other ingredients into honey can increase the likelihood of cross contamination. It's best not to assume that a honey product is gluten free. It's important to read the label, packaging and look past marketing terms to ensure that it's safe for you to consume.
Is clover honey gluten free? Clover honey is made from the nectar of clover flowers and is gluten free. Again, be sure that the product is either certified gluten free or processed in a gluten free facility.
Is Manuka honey gluten free? Manuka honey is made from the nectar of the Manuka trees flowers which are exclusive to Australia and New Zealand. The Manuka tree and flower are gluten free and the honey produced is naturally gluten free. However, like with all other honey, be sure that it's either certified gluten free or produced in a gluten free facility.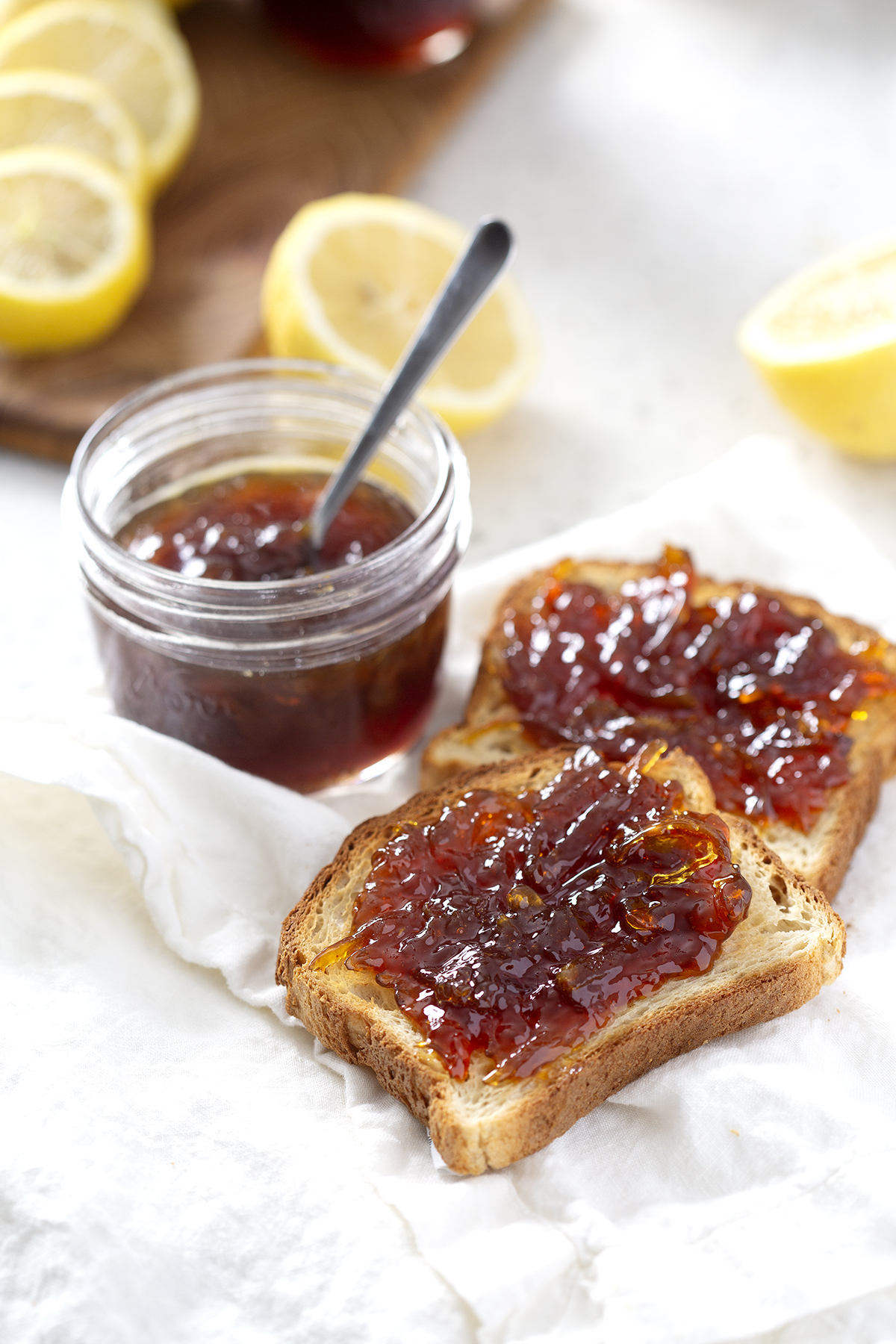 Honey Recipes
Honey is a wonderful substitute for refined sugar. Besides the health benefits, it has an amazing, rich flavor. If you're looking to avoid gluten and enjoy honey, here are a few of my favorite recipes:
Sweet Recipes
Savory Recipes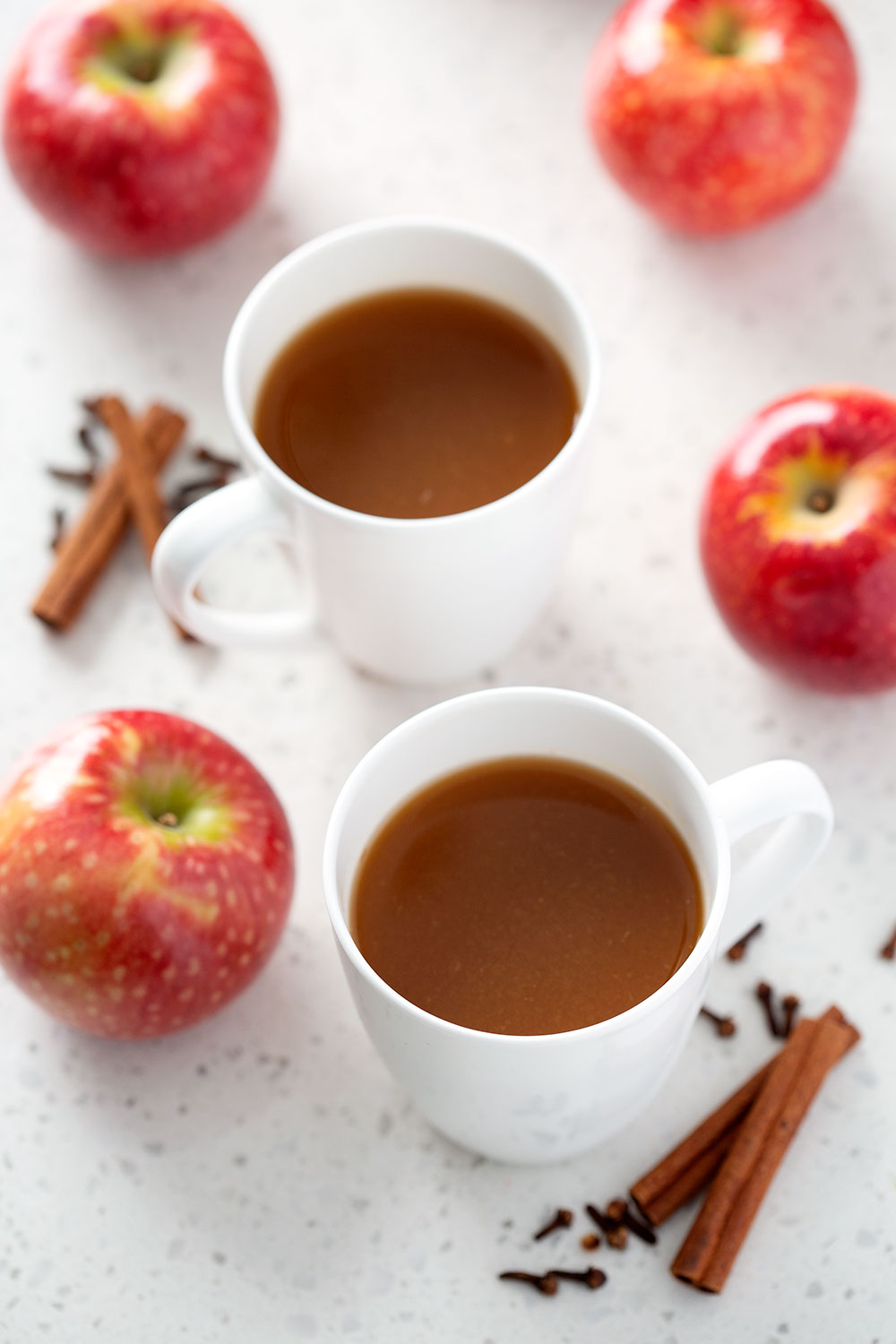 Baked Goods
Drink Recipes
Love seeing my delicious photos? You can also FOLLOW ME on FACEBOOK, INSTAGRAM and PINTEREST to see more delicious food and what I'm up to.
Other gluten free foods
Did you enjoy this post? I love hearing your thoughts on my posts so please comment below.