Here's a Homemade Tick and Mosquito Spray for Dogs and Kids that's made of clean ingredients for a more natural approach to bug spray.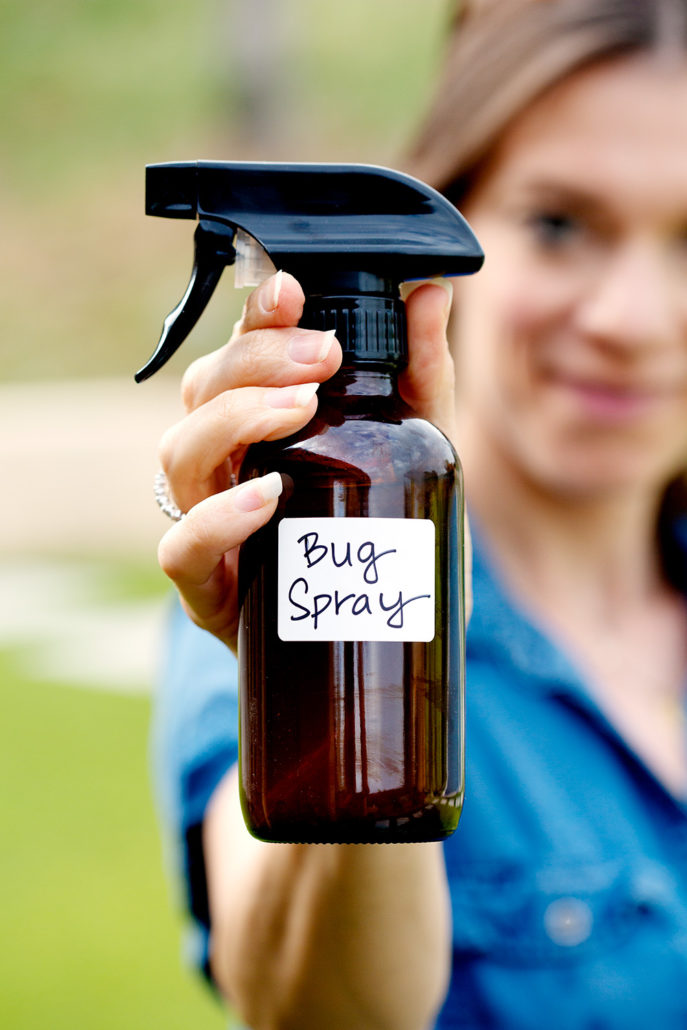 Have you seen the ingredients on some bug sprays?
They usually contain DEET which is a watered-down version of agent orange. In higher concentrations, it's also used as a pesticide. [source] It's extremely effective at keeping bugs away but it's not worth the risks. [source]
What essential oils keep mosquitos away?
I've used citronella and lemongrass to specifically repel mosquitos, but the additional oils help repel ticks and fleas as well.
Oil of Lemon Eucalyptus is also effective at repelling ticks and mosquitos but may not be entirely safe for kids. [source] I've omitted it from this recipe for that specific reason. Please make note of this if you decide to purchase a bug spray for your family as many store bought bug sprays often use this ingredient as a DEET alternative.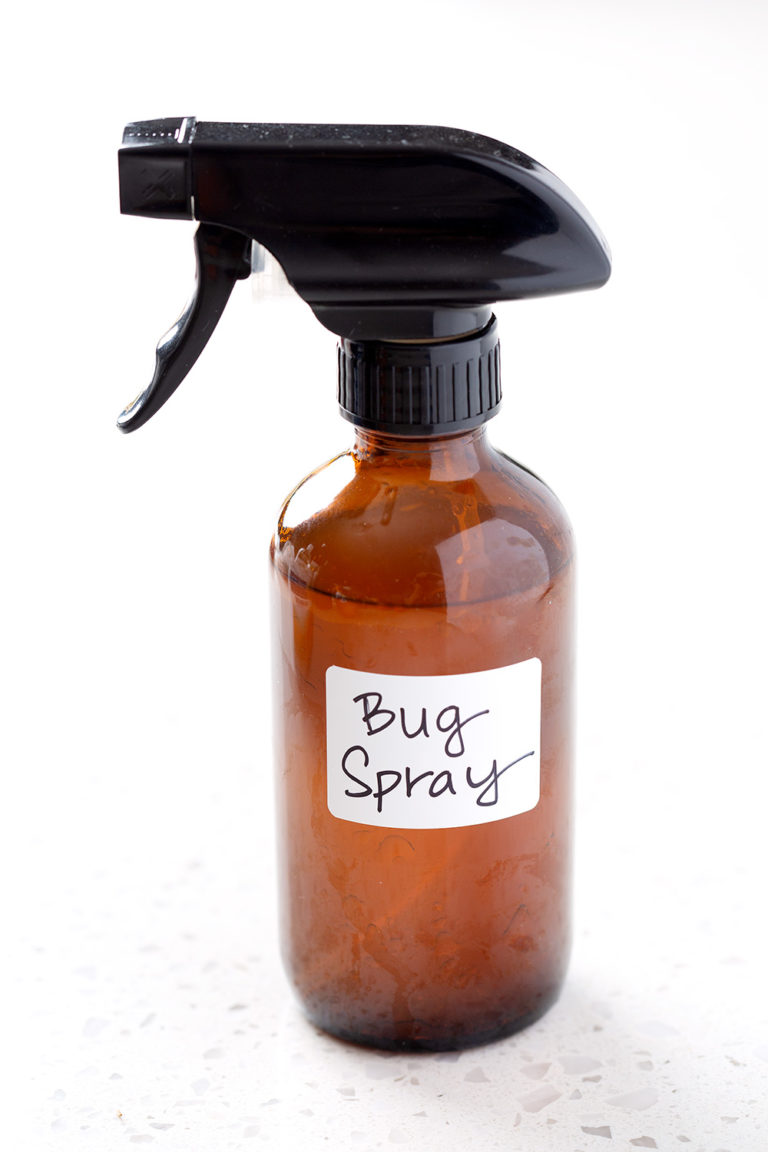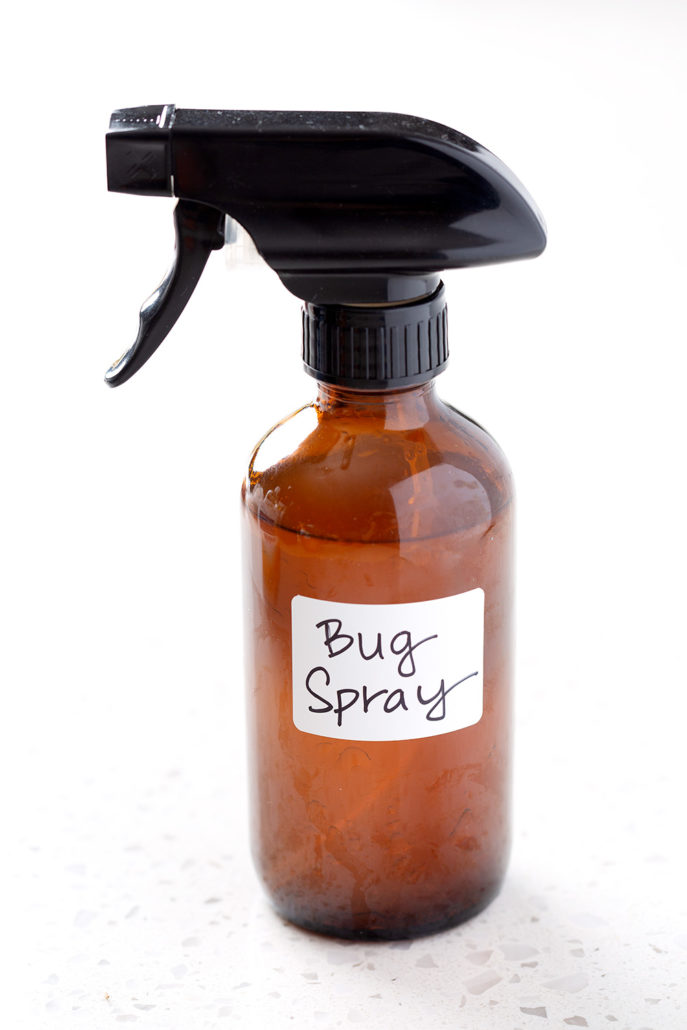 How to make bug spray with essential oils
1. That's easy. Just combine all ingredients in a measuring cup then pour into a 8 ounce spray bottle.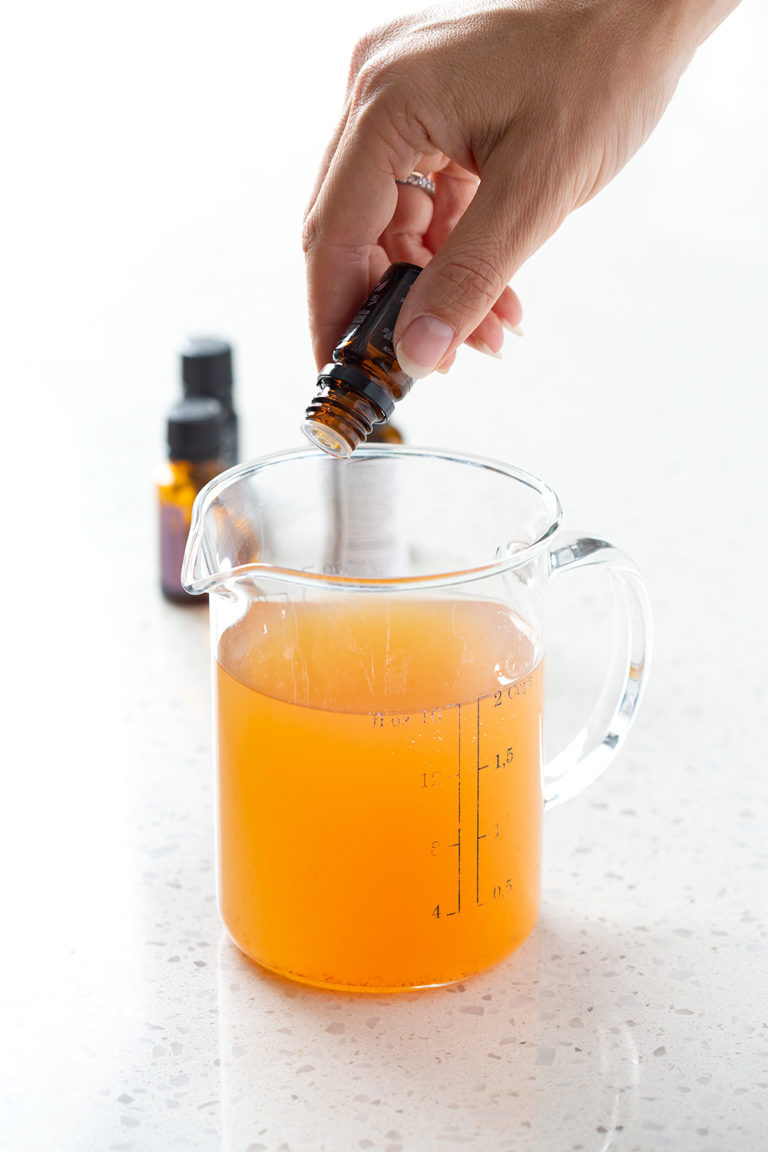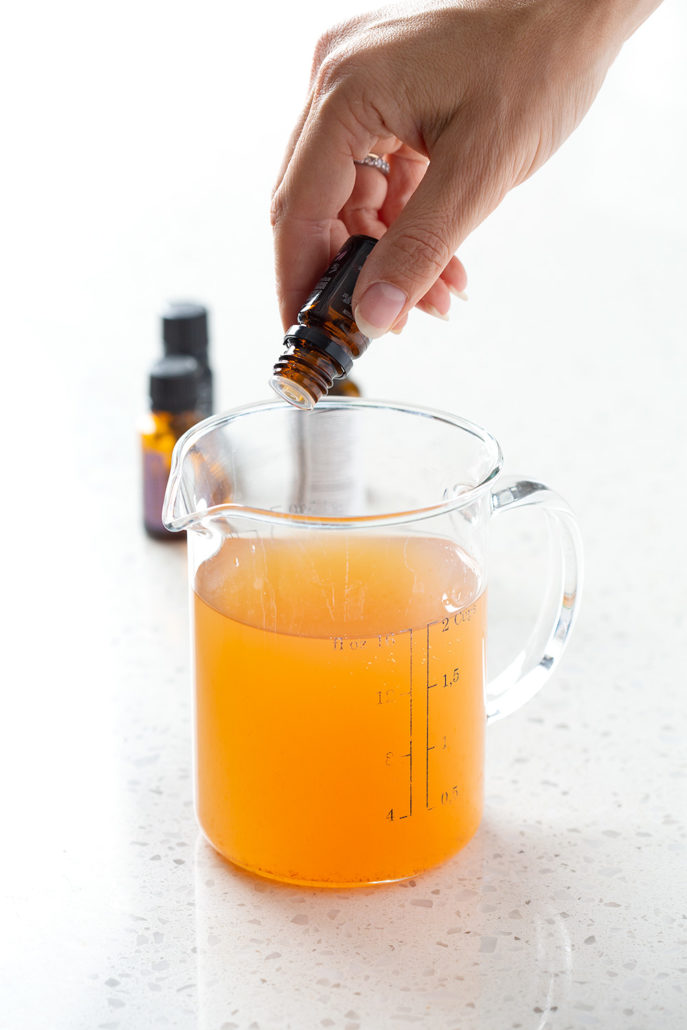 Tips for making the best essential oil bug spray recipe that's kid and dog safe
Make sure that you're getting high quality essential oils. You want to make sure that the oils are diluted or mixed with other oils that may not be safe for kids or dogs.
I use Bragg's raw apple cider vinegar.
Don't allow dogs to drink this bug spray. While it's not toxic and safe for exterior use, too much vinegar can give dogs digestive trouble.
If you like this Homemade Tick and Mosquito Spray for Dogs and Kids, try my other DIY clean living recipes.
[mv_create key="31" type="diy" title="How to make Homemade Tick and Mosquito Spray for Dogs and Kids" thumbnail="https://thehonestspoonful.com/wp-content/uploads/2020/06/Tick-and-Mosquito-Spray-13sm.jpg"]
Helpful Info for All Recipes
I always use extra virgin olive oil in all of my recipes unless stated otherwise.
I always use Himalayan sea salt or Celtic sea salt, unless otherwise noted.
The majority of my recipes are strict AIP or include notations for reintroductions. However while I make every effort to label non-AIP ingredients and recipes sometimes they slip past me. If you have questions, please ask in advance.
Did you make this recipe? I love hearing your thoughts on my recipes so please rate and comment below.