Here's an epic list of AIP diet Spring recipes. All the recipes include ingredients that are in season right now! Eating seasonally helps keep your AIP spring menu interesting AND healthy.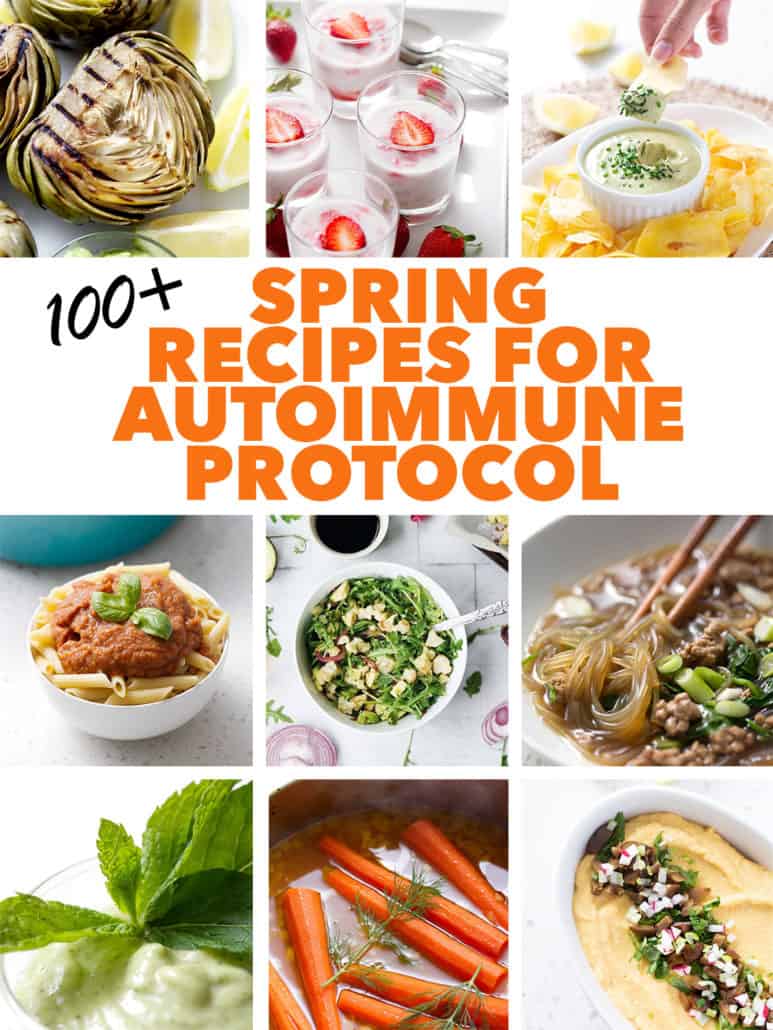 Why eat seasonal food?
Food that is in season tends to be fresher, taste better and more nutritious. When food is in season, it doesn't need to be harvested early to be shipping long distances. Seasonal food is picked at the peak of ripeness which means it tastes better and is more nutrient dense.
What foods are in season now?
Apricots
Artichokes
Arugula
Asparagus
Avocados
Beets
Carrots
Cherries
Chives
Fennel
Leeks
Lettuce
Mangoes
Morels
Parsley
Pineapples
Radishes
Rhubarb
Scallions
Spinach
Swiss chard
Turnips
Watercress